Come to Dacha –
to relax and live a real life,
full of joy
Celebrate it without any reason or days off. Just like that, when you want to get away from the city. Commemorate your days with sunrises and sunsets, and breathe deeply in the woods surrounded with your loved ones. 
Live your life: without fuss, easily, come by yourself or with children, with good friends or in a bad mood, taste delicious food, sunbathe or work.  Here, at Dacha, we celebrate weekdays and rest seven days a week. Come – just for a day or for as long as you like: live your life.
Make yourself comfortable
For a large family and for quiet work alone. With a private lawn or bath right in the bedroom and lake view. Two-level – as in a childish dream, or with a window in the shower – as in the picture about the islands. Each of our rooms has its own unique charisma. But they have one thing in common: you will definitely sleep comfortably and sweetly here. Because this is the way it happens at Dacha.
see rooms
Enjoy your meals
Most of all, we love food that was grown in our greenhouse or near Dacha. This is why local seasonal products make up the basis of our cuisine. Around us, there are small farms, orchards and woods. This means that in summer there are a lot of organic greens and fruits on the menu, in autumn we add marvelous mushrooms, and in winter – useful fermented vegetables. And regardless of the season, the meals are always very tasty and make you feel homey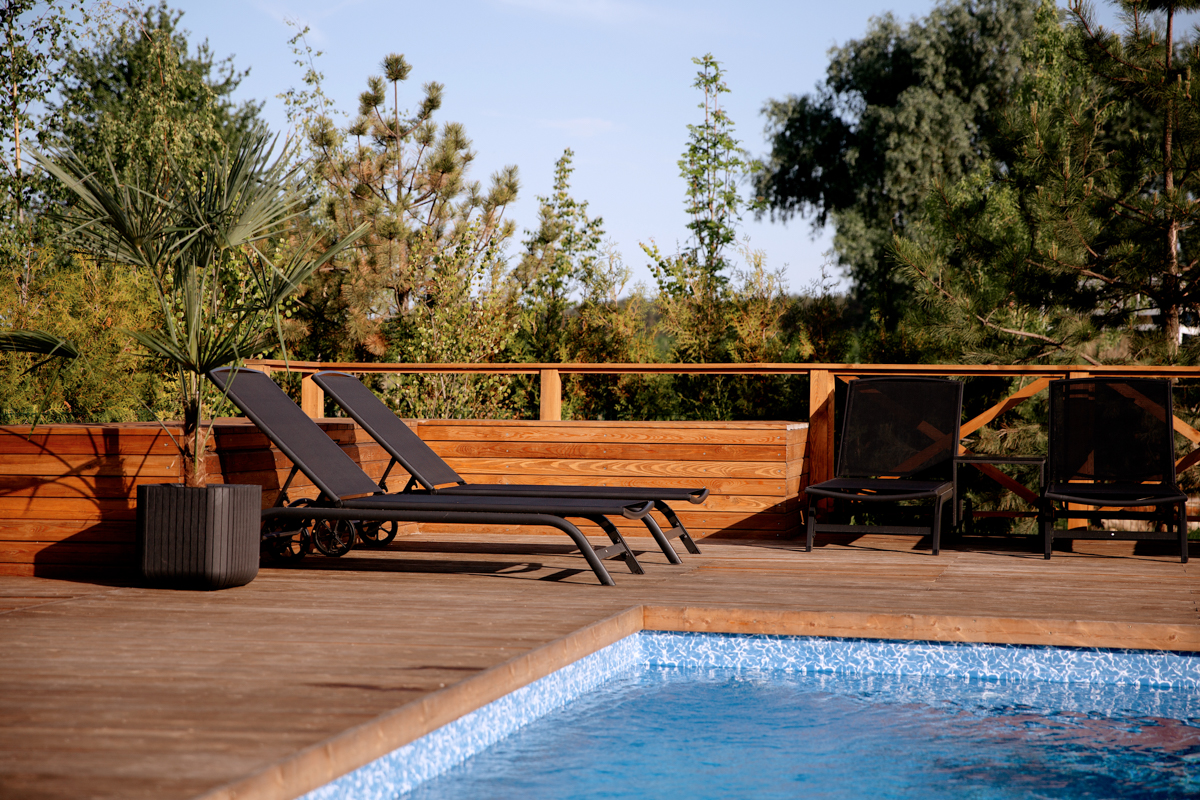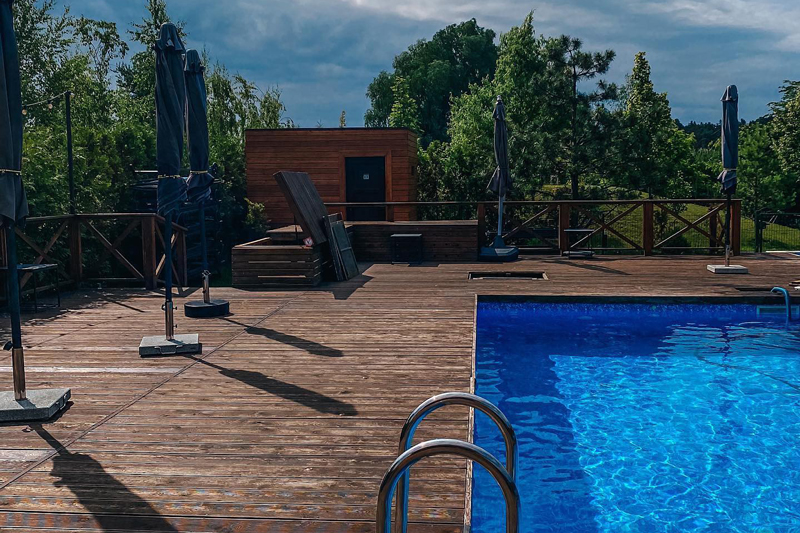 Come and sunbathe
We have two pools: for adults and kids. And their most significant advantage is an incredible view of the lake and forest. If you miss summer but it is gone, we will extend it and warm up the water in the pool, as well as your mood: there is a bar nearby. However, we are not fans of too noisy parties (unless you want to rent the entire Dacha for your holiday). But we love to lie on a sunbed with a glass of sparkling wine! Come even if you are not going to spend the night.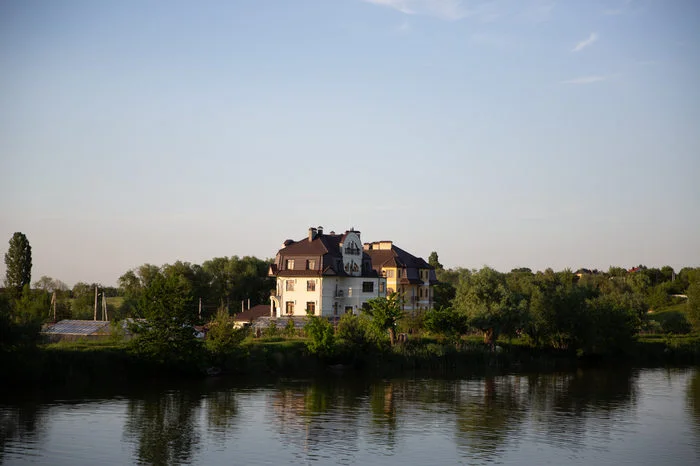 Enjoy the lake
There is a separate bridge directly from Dacha. Or you can fish – it would bite perfectly at dawn
Enjoy a barbeque
Dacha and outdoor grills are inseparable. If you want to cook yourself – we will supply the foods and organize everything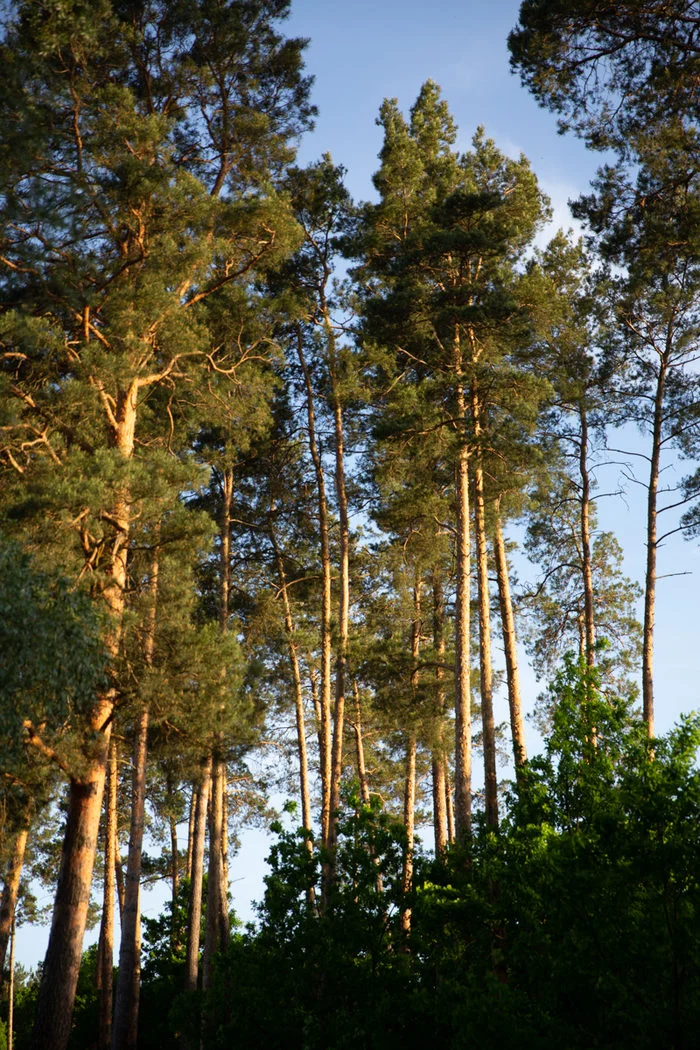 Take a walk in the woods
It is so pleasant to breathe among the pines. Sleep tight after that. You can walk, or you can ride bikes – the road is really great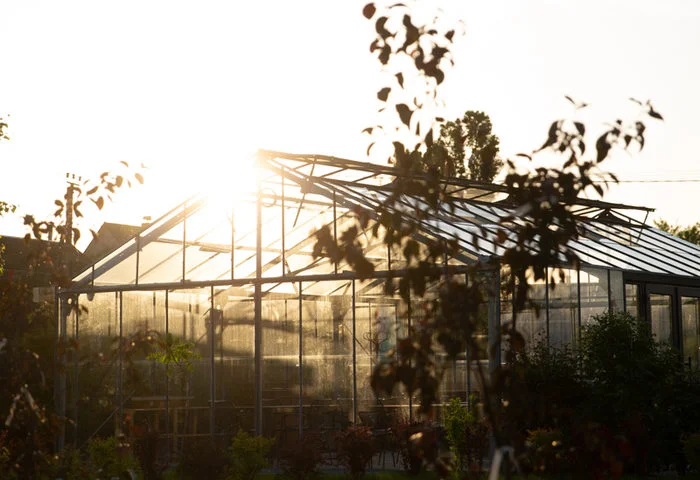 Plant something
Seasonal vegetables and herbs grow in our greenhouse. You may also plant your own ones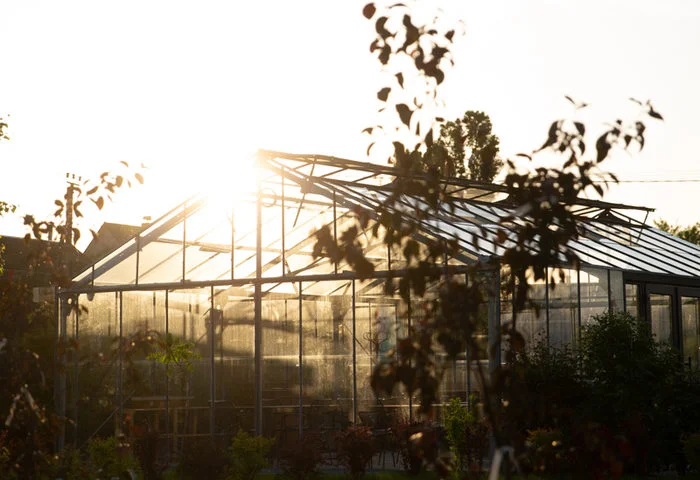 Love Bobritsa
Go to the fair for farm products and (surprise!!!) the local Sculpture Park
Rest is a perfect present
A whole day of doing nothing by the pool for a friend who spends days and nights at work. A cozy weekend for parents who haven't gone on vacation for a hundred years. Or a mini-vacation for a colleague who just needs to reboot? Choose the necessary certificate (Oh, all of them are necessary, we do understand you so well!) – and we will send you an online version of it by email. And we will arrange convenient dates and rooms with your relatives
buy a certificate
They say we are really good!
Feelings that everything has been done, as for oneself. As if you are a long-awaited guest who is tired from the road. Rooms are furnished with attention to detail: from organic cosmetics in the bathroom to soft pillows in which you fall asleep like a child. Dacha is the place where you want to runaway for silence and where you want to enjoy your thoughts. Cozy and very homely atmosphere. We will definitely come back.

When the noise and speed should be changed for rest. When small means special. When every detail that you see is important. Don't tell your friends about this place, let's keep it strictly for ourselves.

The place is called Dacha for a reason: everything here is very homely: green territory, greenhouses with rose gardens, a small pool and a hotel for several rooms. We came to relax by the pool, and it was a real escape from the bustle of large suburban complexes. There are only 16 sunbeds near the pool, there are no crowds of people and loud music. Nature and silence – that is what you need. And this is really a great place to hold an open-air party for 20-30 people. The natural scenery is already cool, you only have to fill everything with the atmosphere of a holiday. 💔

I don't like loud music and if I come with friends, I want to talk. Bobrytsia Dacha is a wonderful new place, there are only 16 seats by the pool (I mean, for adults), the atmosphere is very intimate and family-like here. There are two pools for children! It is perfect for romantics and families with kids.

This is the best place near Kyiv! I recommend it is for those who do not want to spend a lot of time on the road, but at the same time want to relax outdoors, in a beautiful, comfortable atmosphere with delicious meals! The territory is really beautiful, there is a small pool with a limited number of guests and…. long-awaited silence !!!!! 💙 I was very pleased with the service of the hotel complex. The attentive staff does the best to create maximum comfort and coziness for each guest! Bobrytsia Dacha is our favorite).

How to get to us?
77 Kozatska Street, Bobritsa. (20 km from Kyiv).
By car
Dacha is located 20 km far from Kyiv. There are several ways to get there by car. Along the Zhytomyr highway, the most convenient option is through the turn to Bilohorodka. You can also go through Sofiivska Borshchahivka or Vyshneve (along the ring road). It is also easy to get to us along Odesa highway, following the route Hatne-Kriukivschyna-Boiarka-Bilohorodka or directly through Kriukivschyna.
By public transport
You can also get here by taxi buses (749) from the "Nyvky", "Sviatoshyn" and "Zhytomyrska" metro stations. You can get from the "Lake Dobre" bus stop in Bobritsa to Dacha in a few minutes on foot.