We don't mind if you come with a small dog, but it would be great if you give us a call and inform about it.
Dacha has a parking lot and a charging station for electric cars, and fast wi-fi throughout the territory – so that you can relax and work comfortably.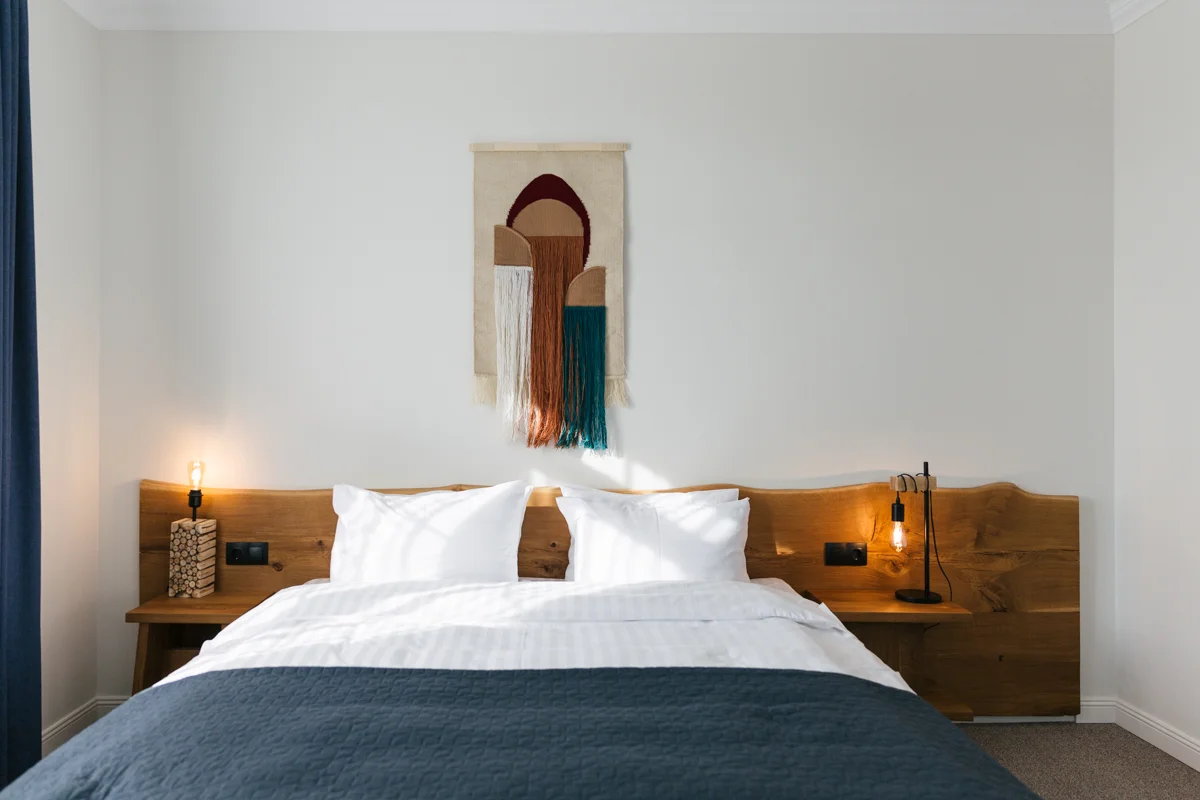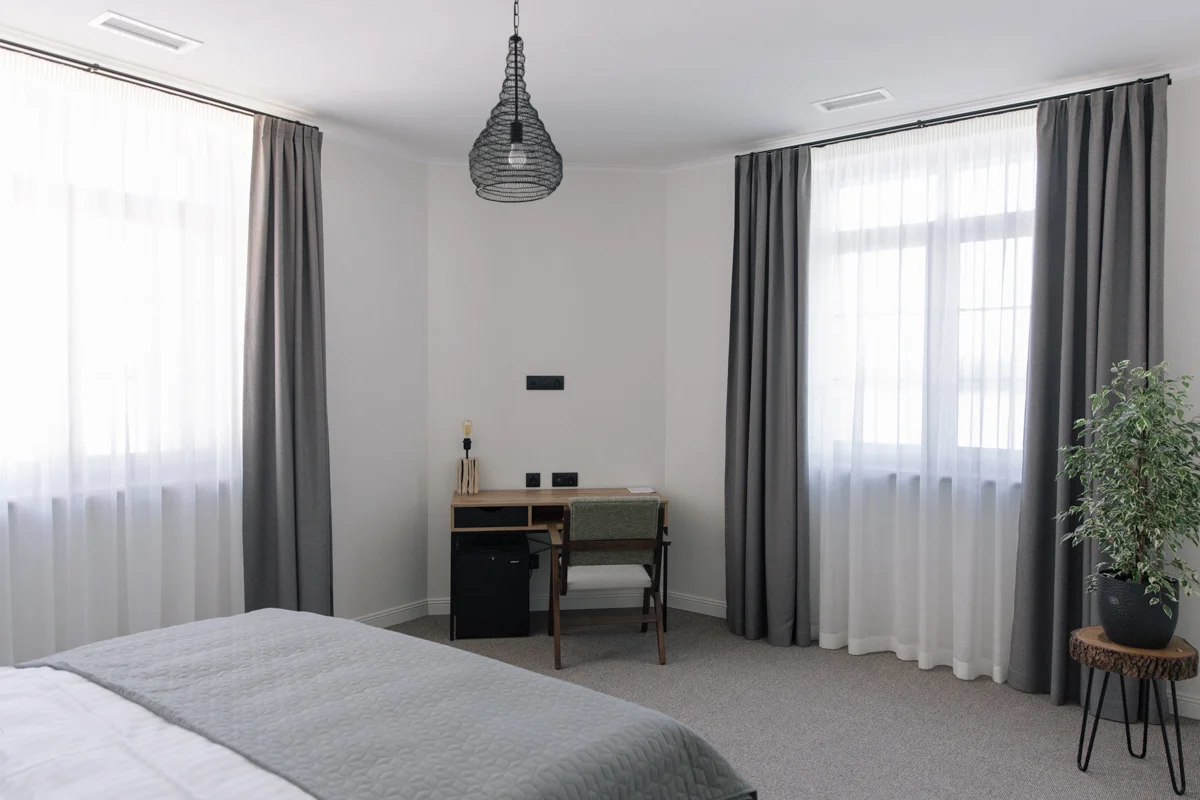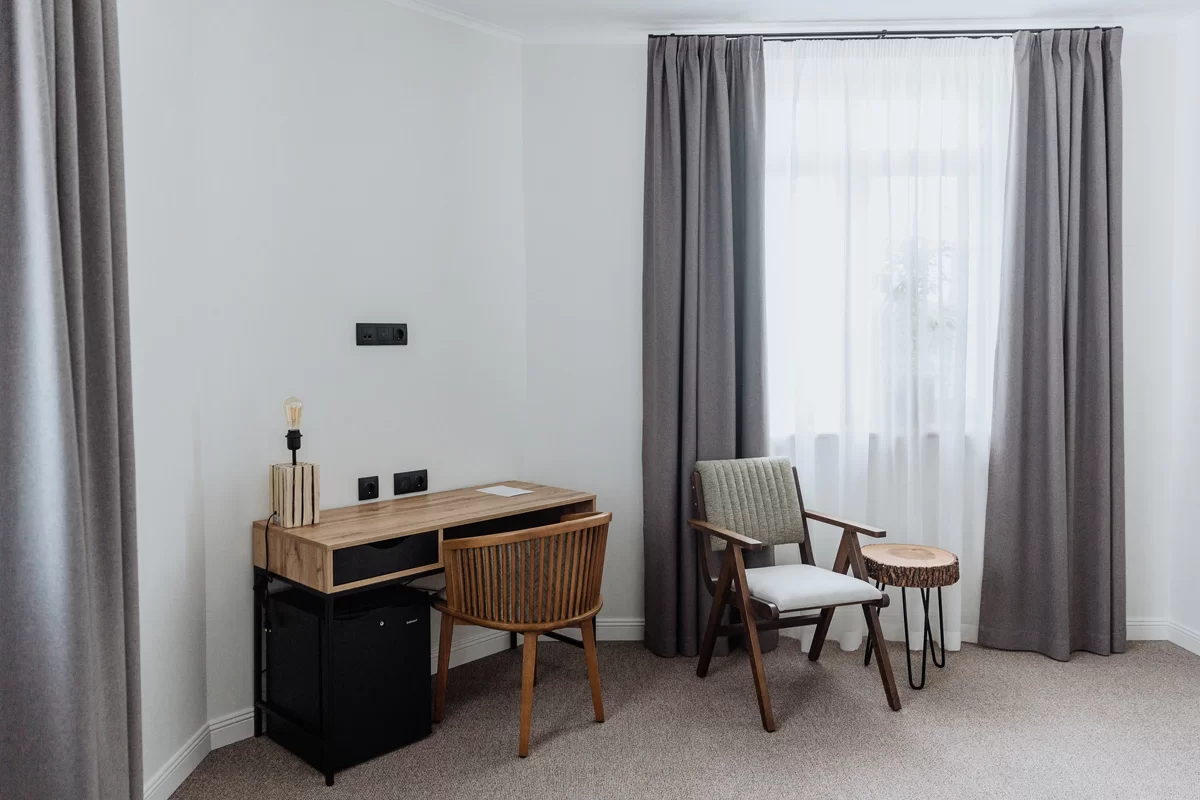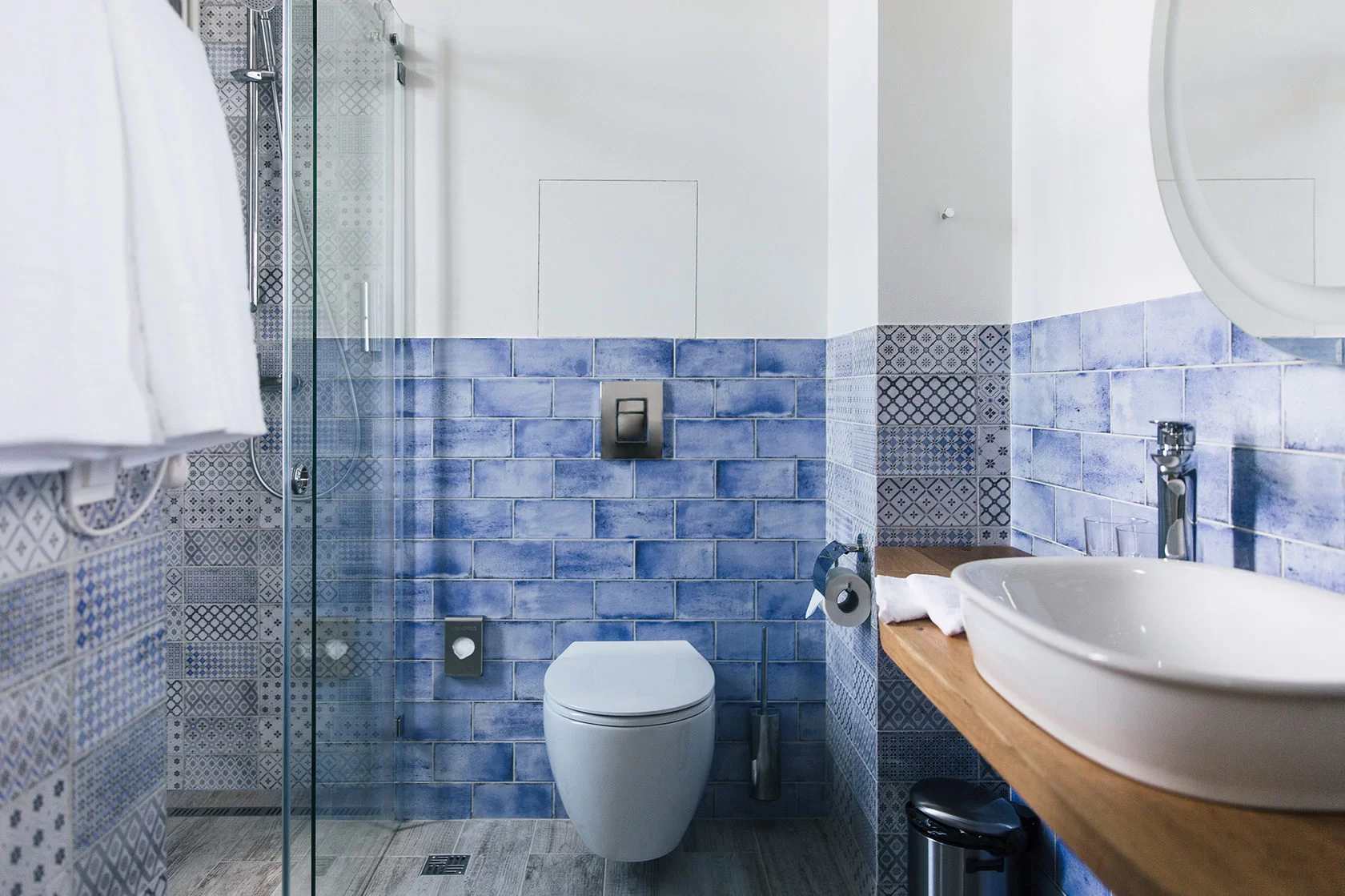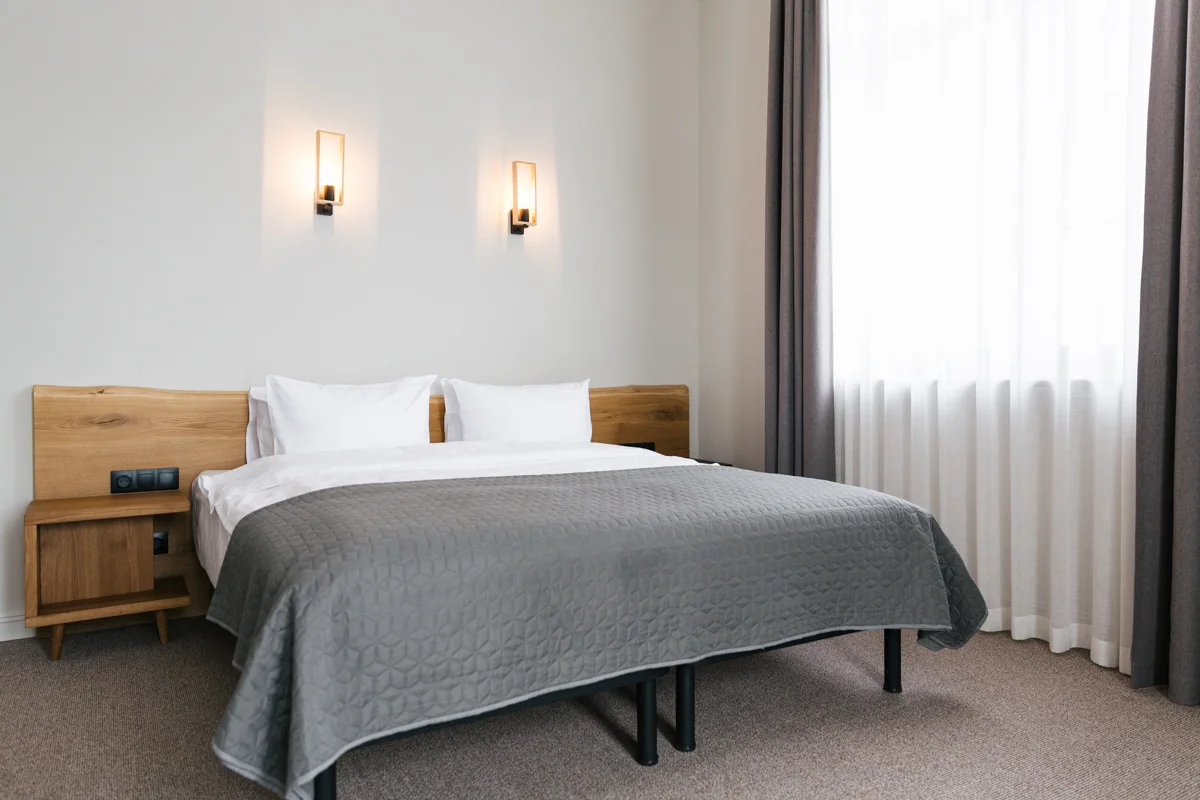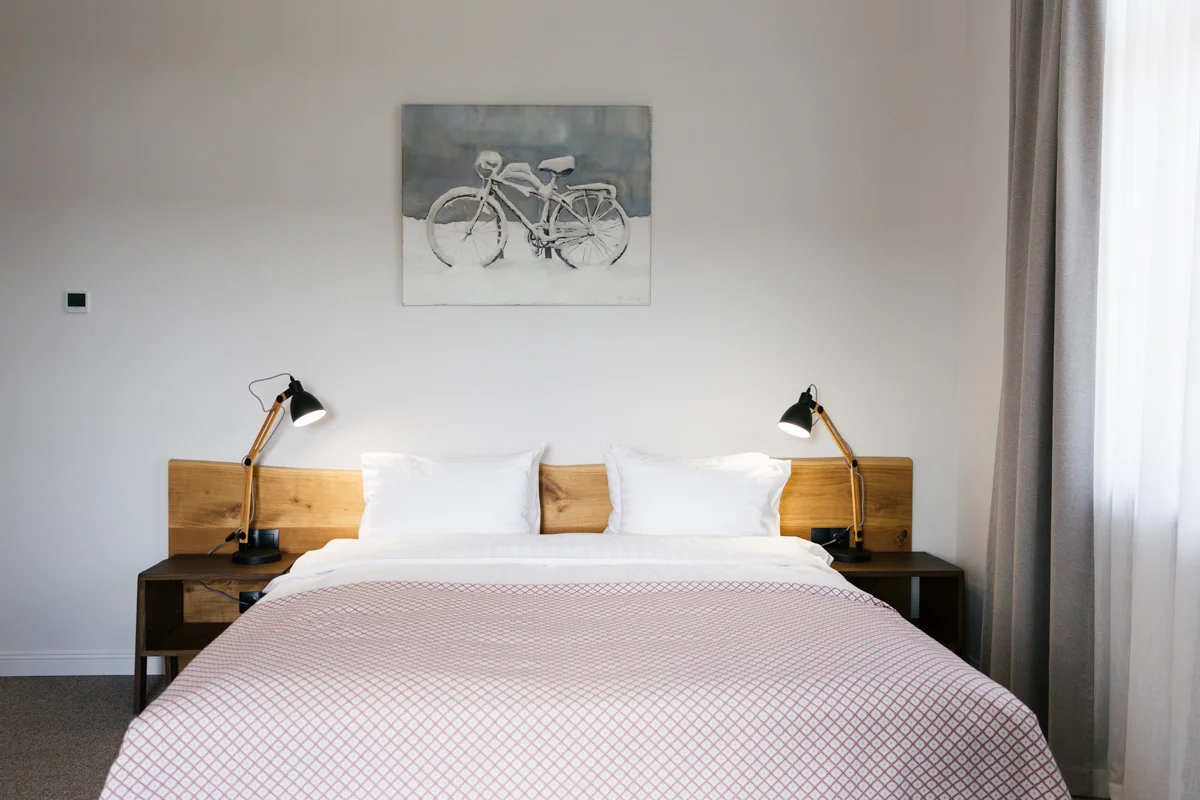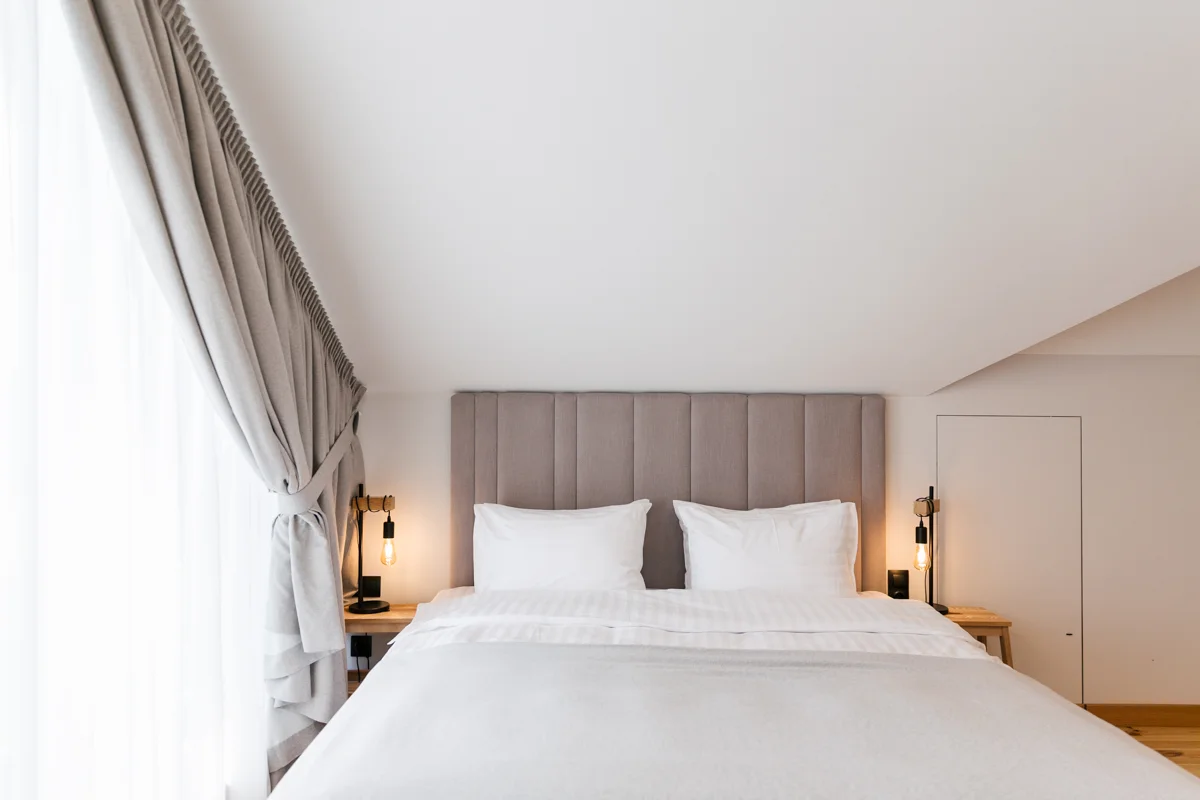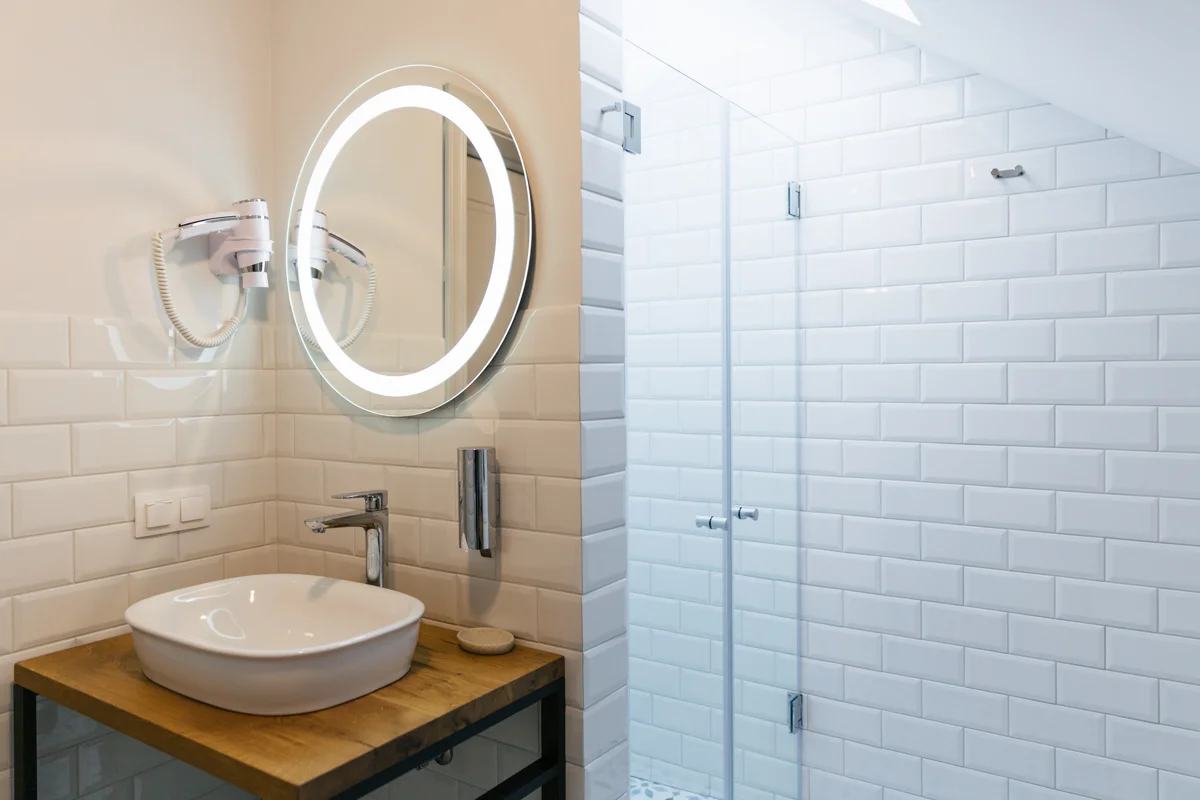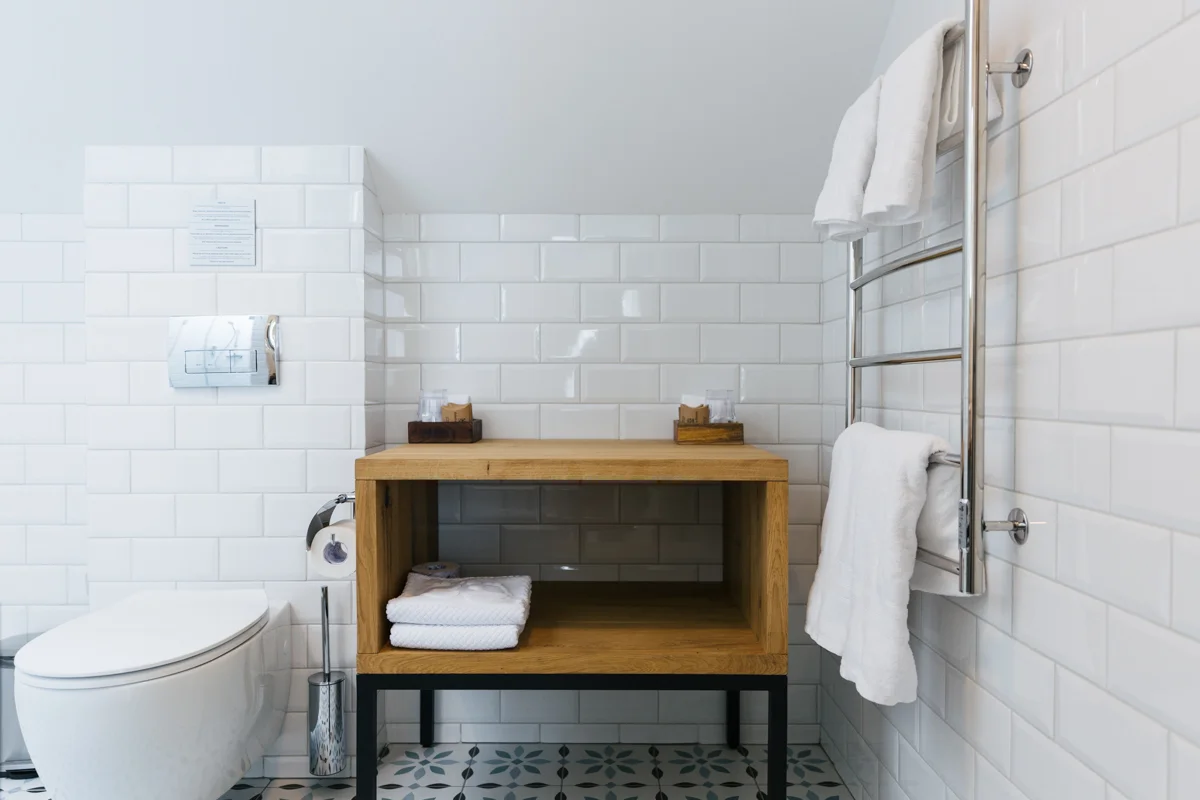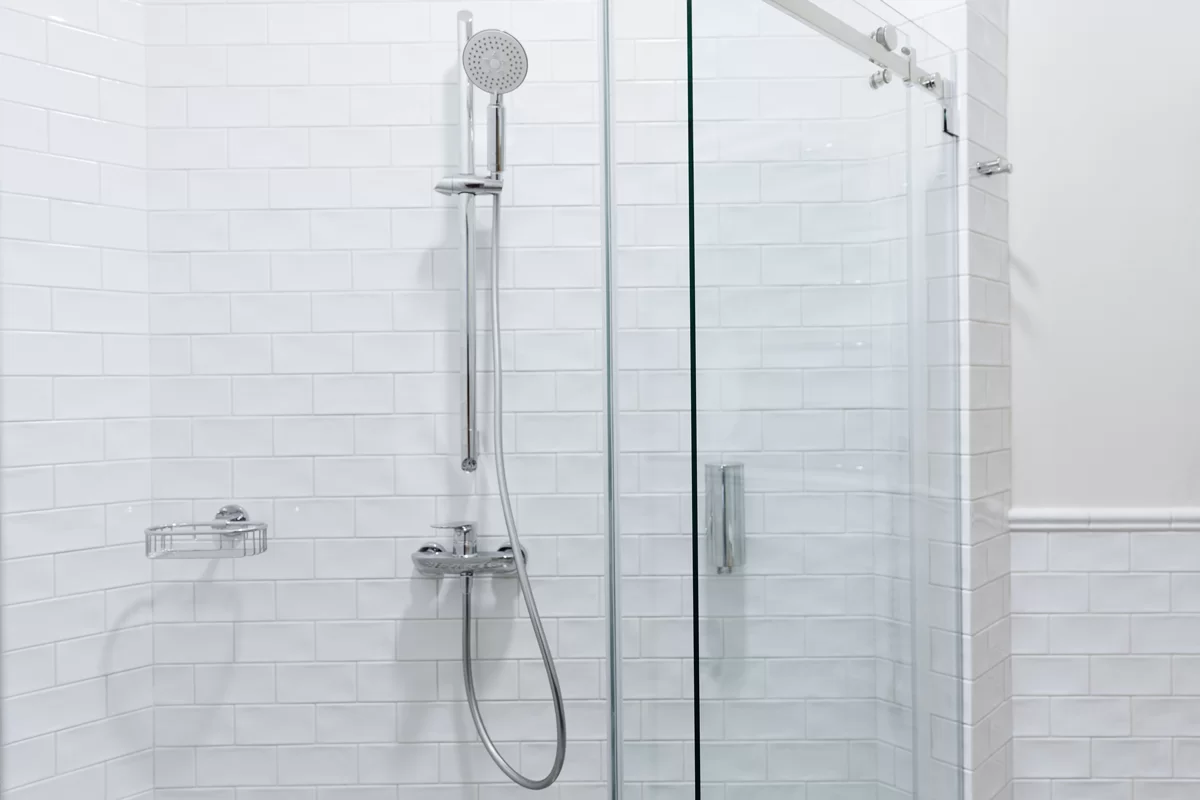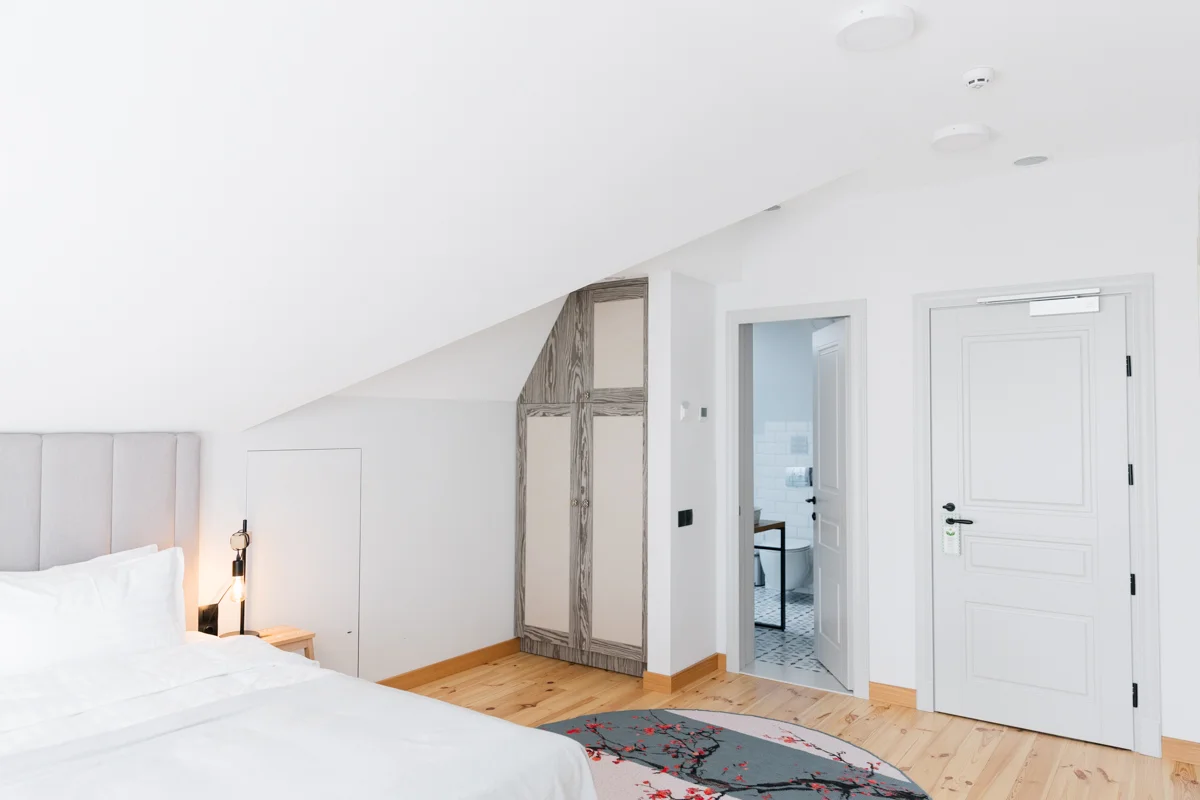 Comfort
There are 11 rooms of this category at Dacha, each of them has a large double bed, which can easily be converted into two single beds. Some rooms have their own balcony so that you can enjoy views of the lake or forest. It is comfortable for two people, but spacious enough to put an extra bed for a child.
Comfort Plus
We have only two rooms of this category – on the first and second floors. Just like the comfort rooms, they have a double king-size bed, which can be transformed into separate beds. So what's the difference? The room on the ground floor has a patio with a covered terrace and a small garden where you can walk barefoot on the grass and eat berries. And the latter room impresses with a spacious terrace with wicker furniture. You may certainly wish to spend the whole weekend here.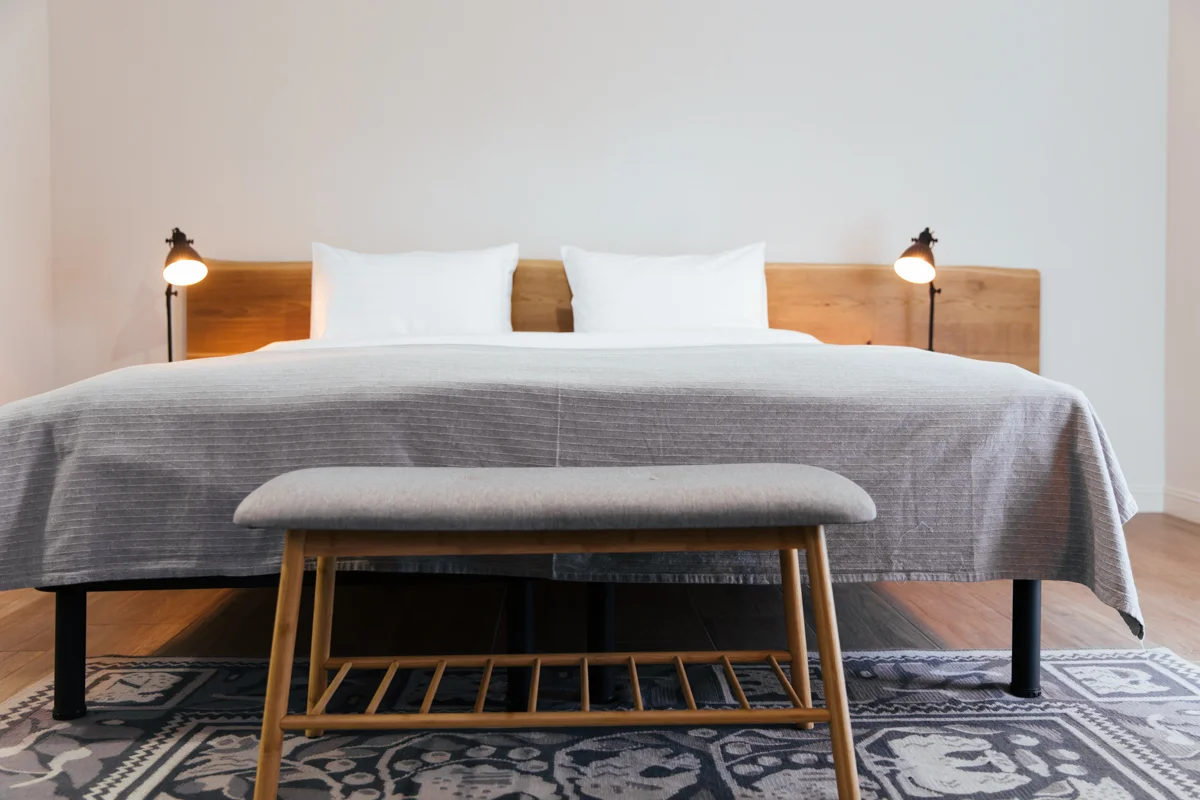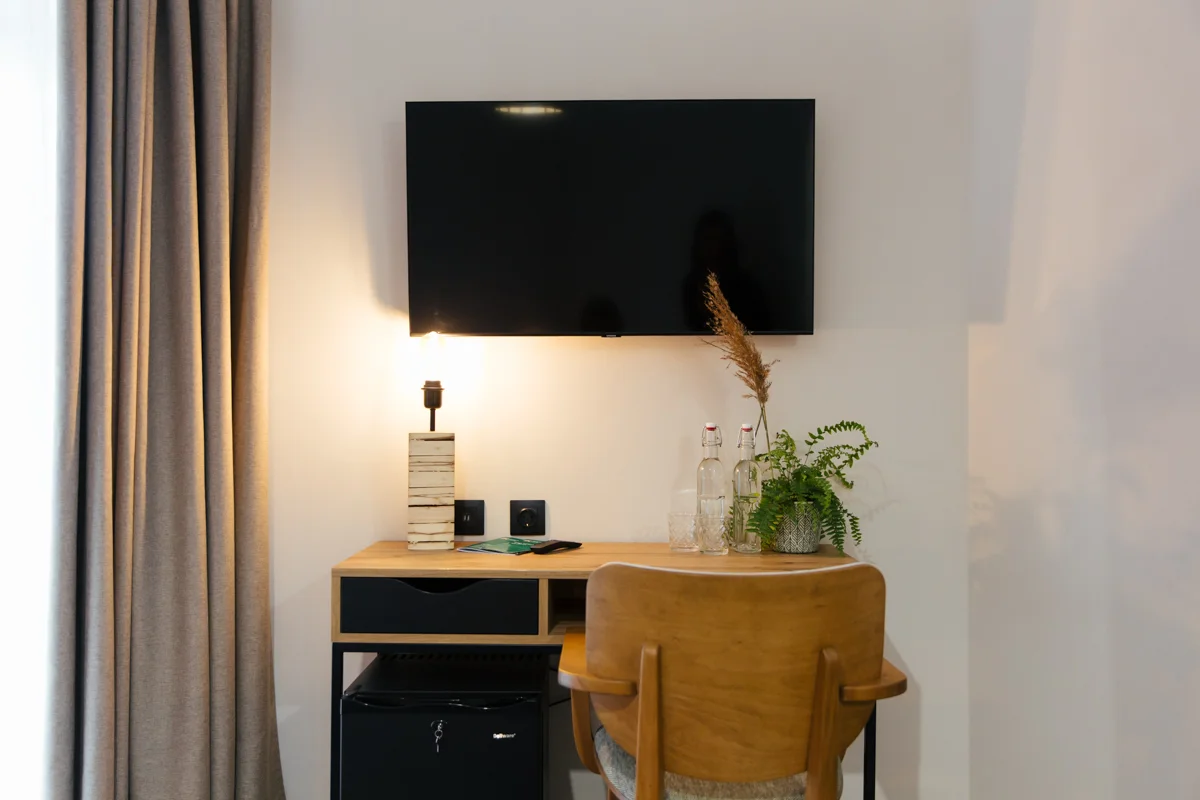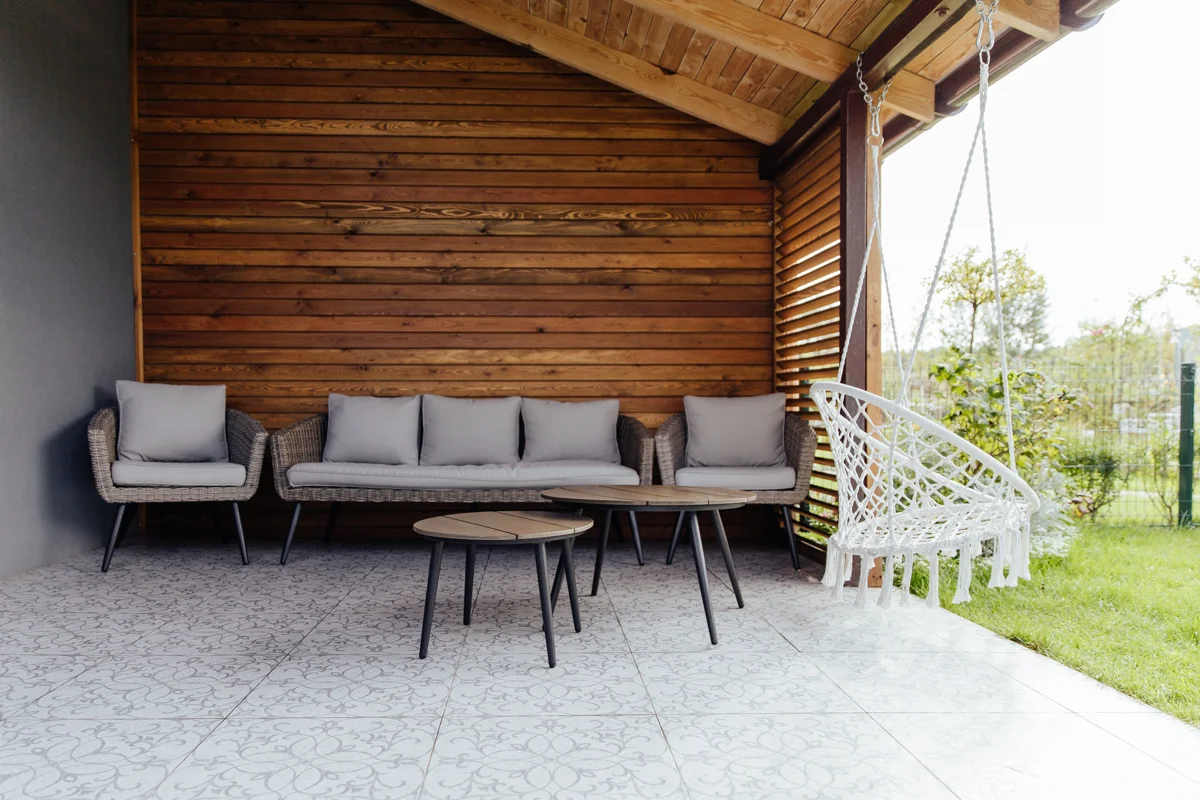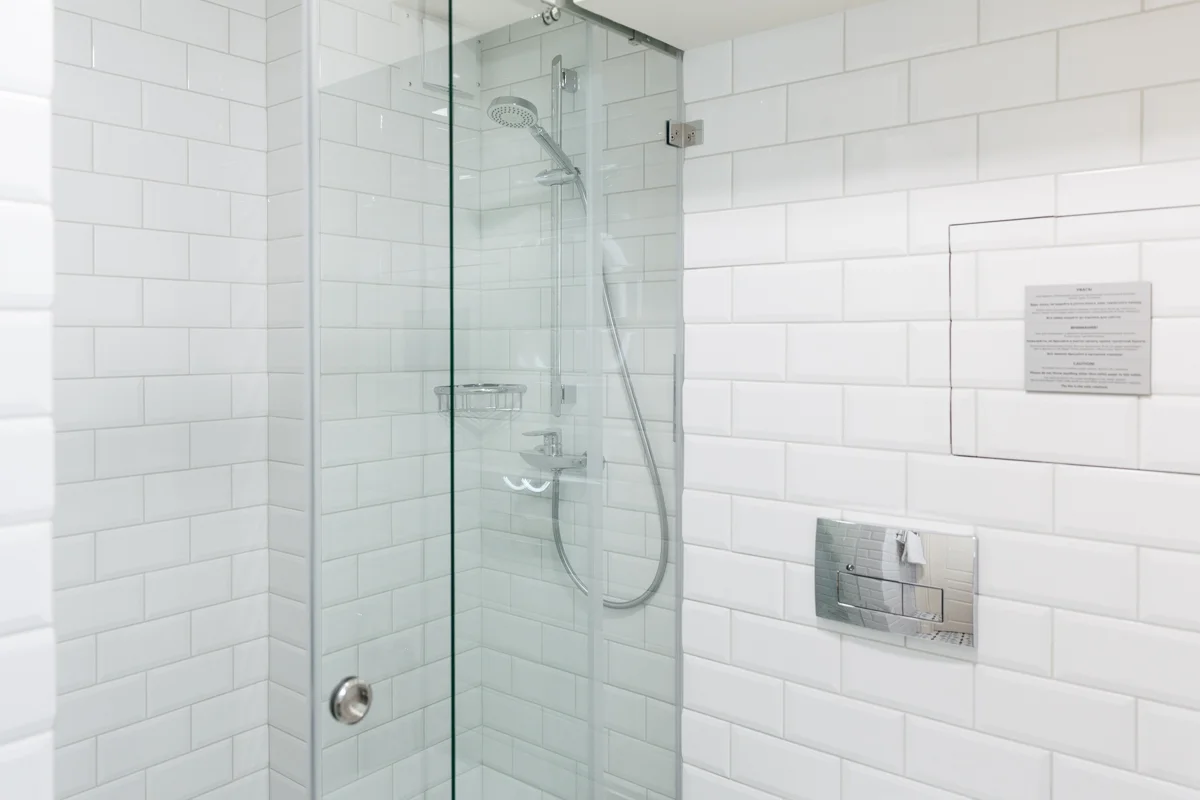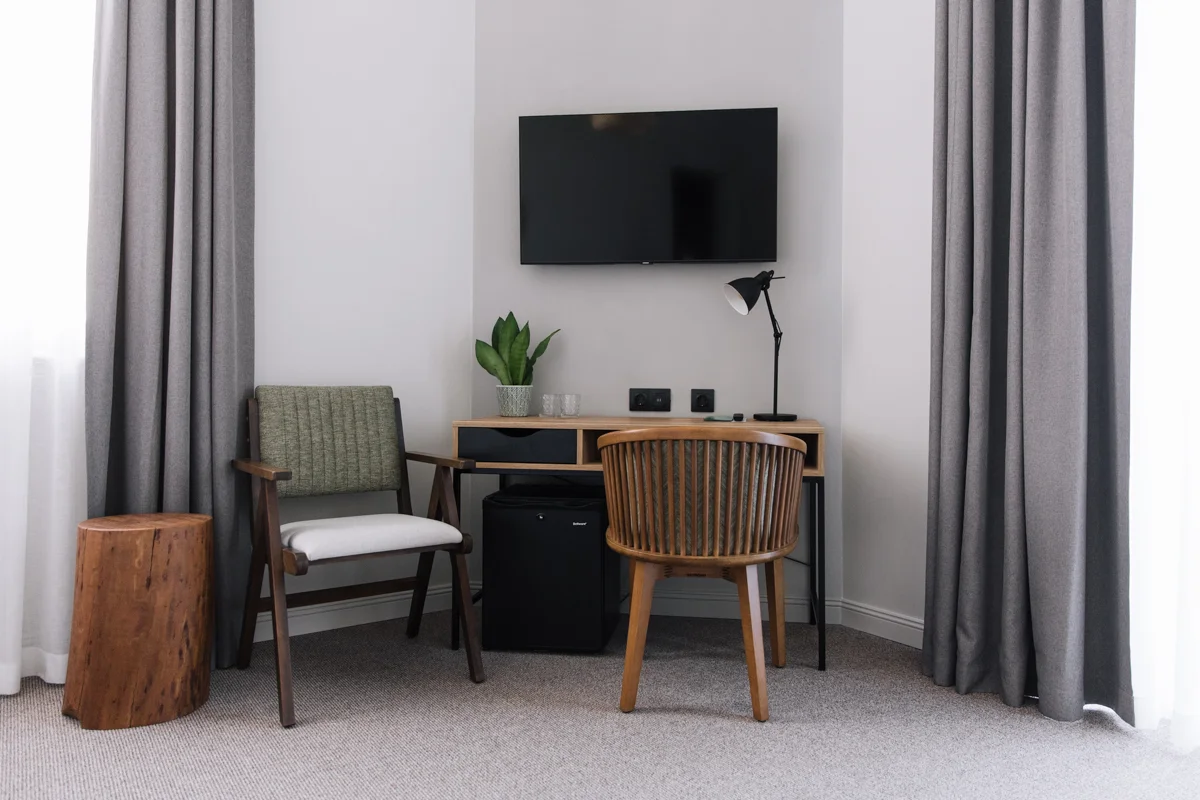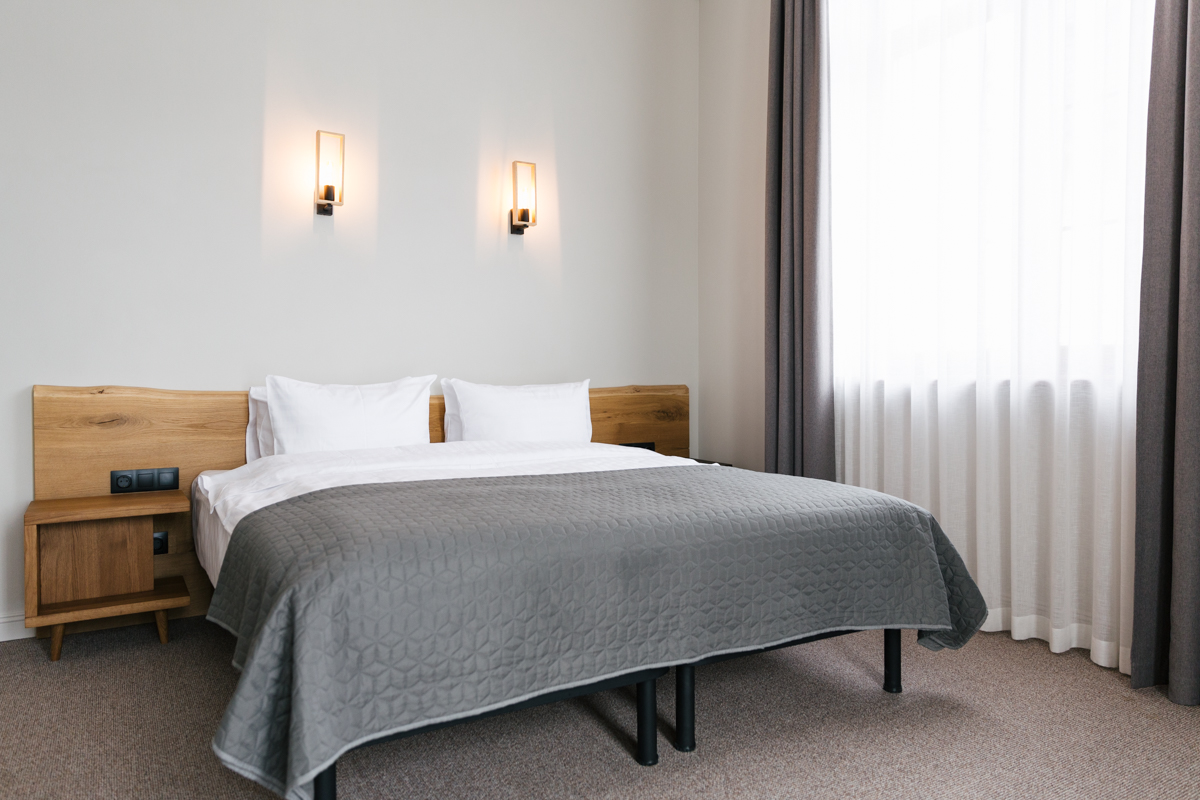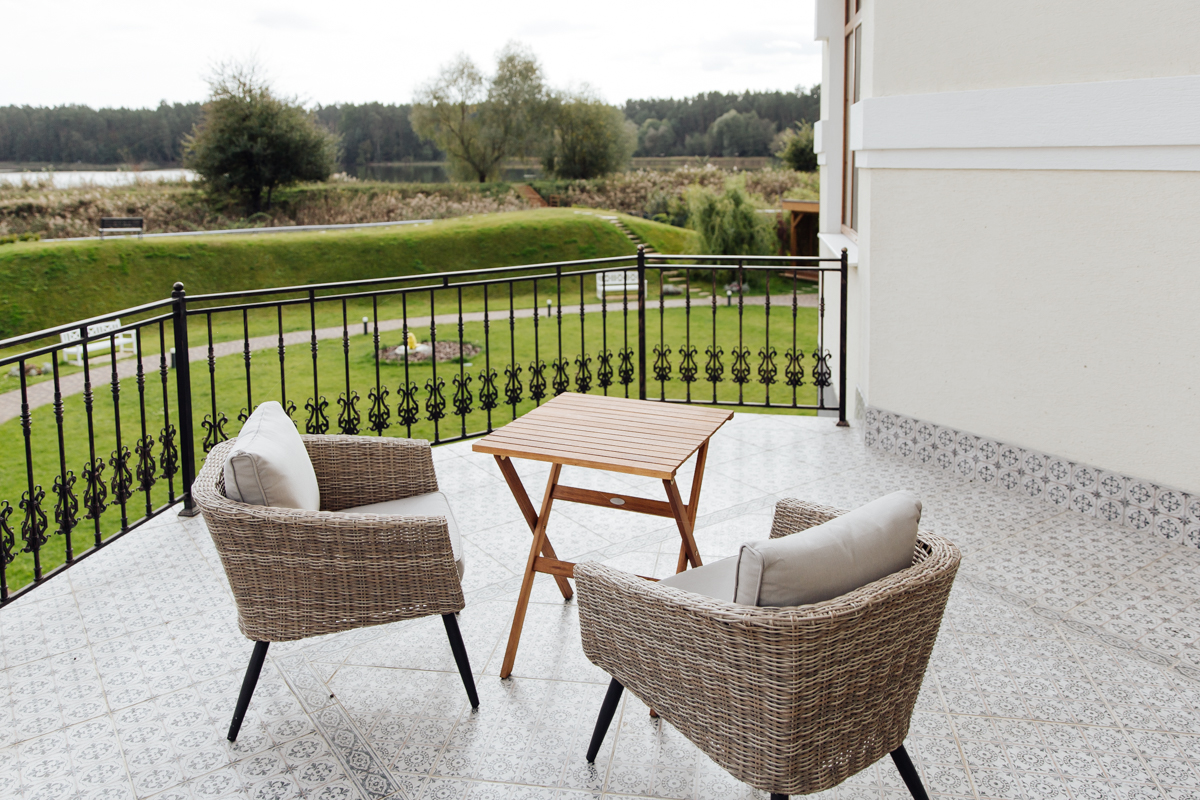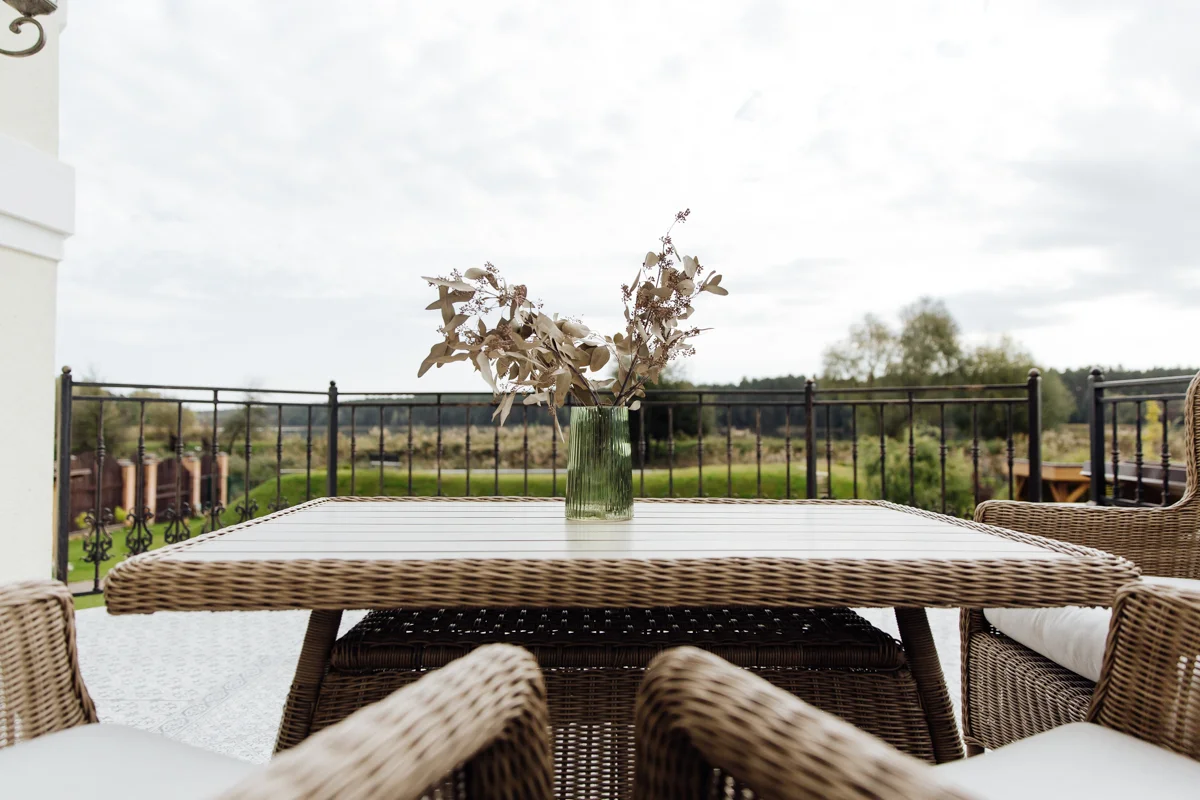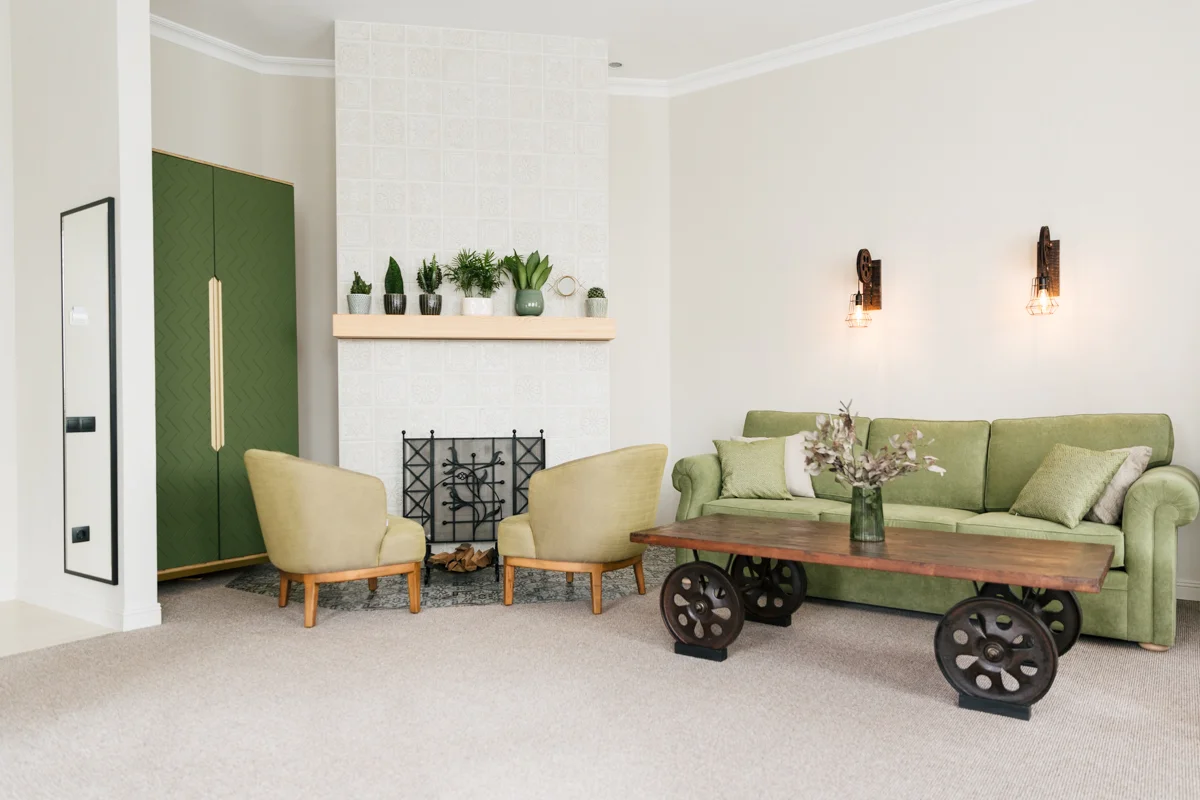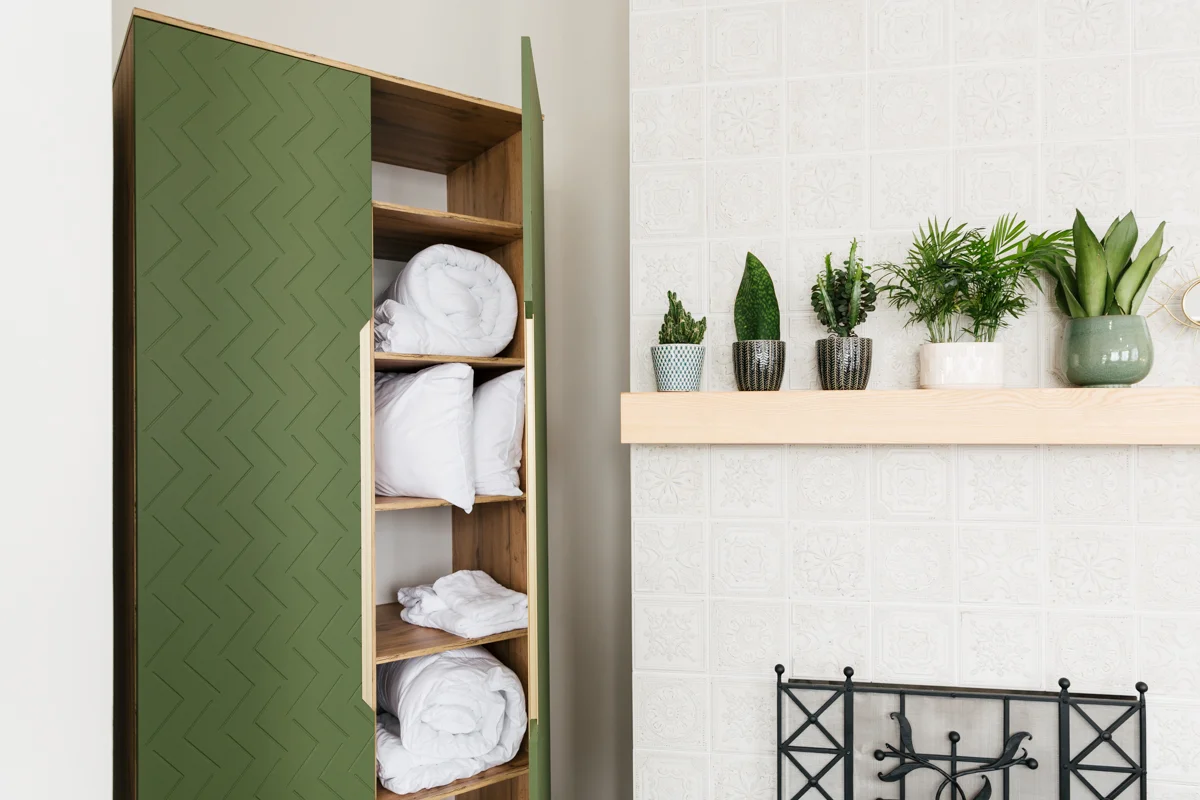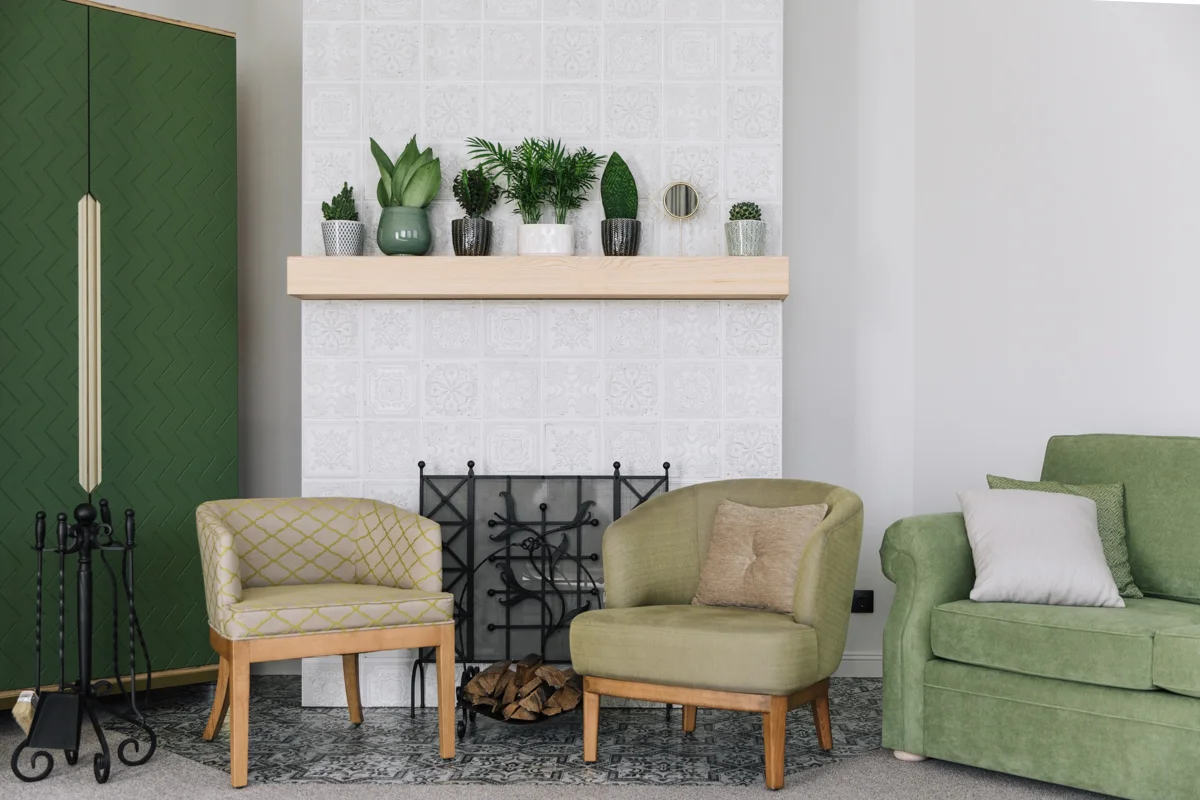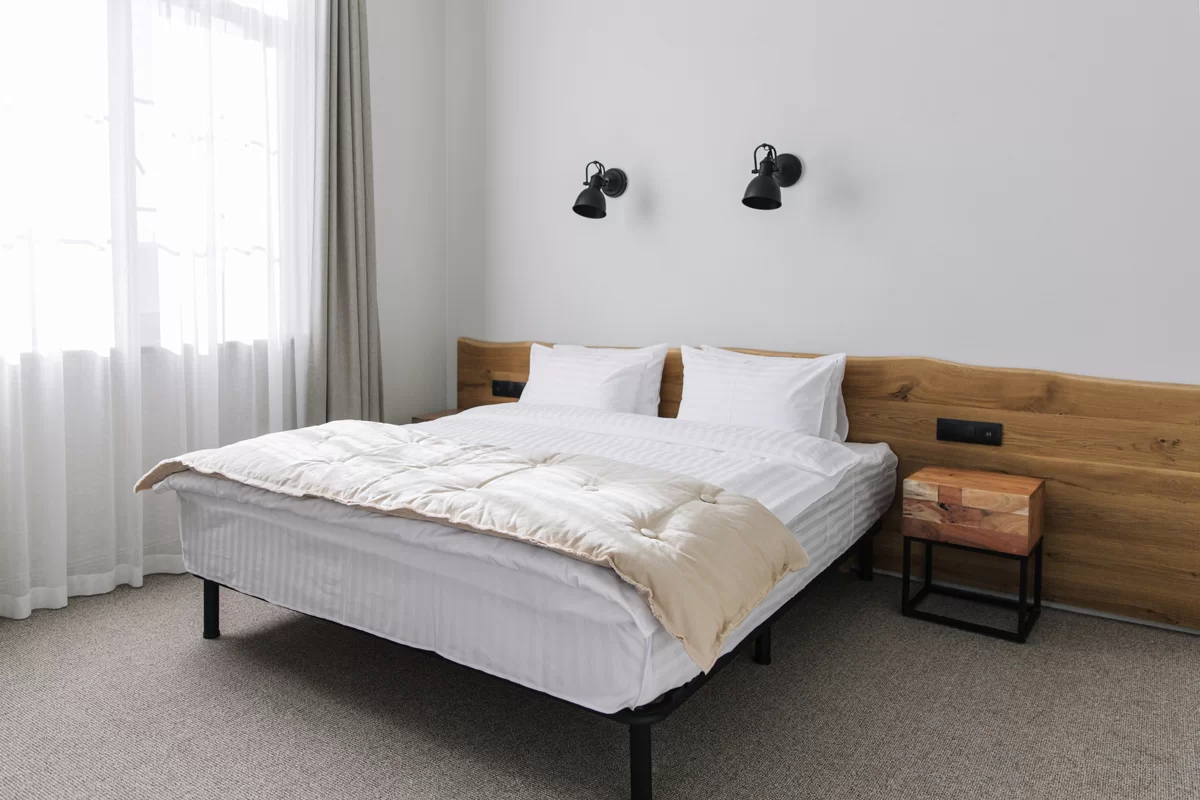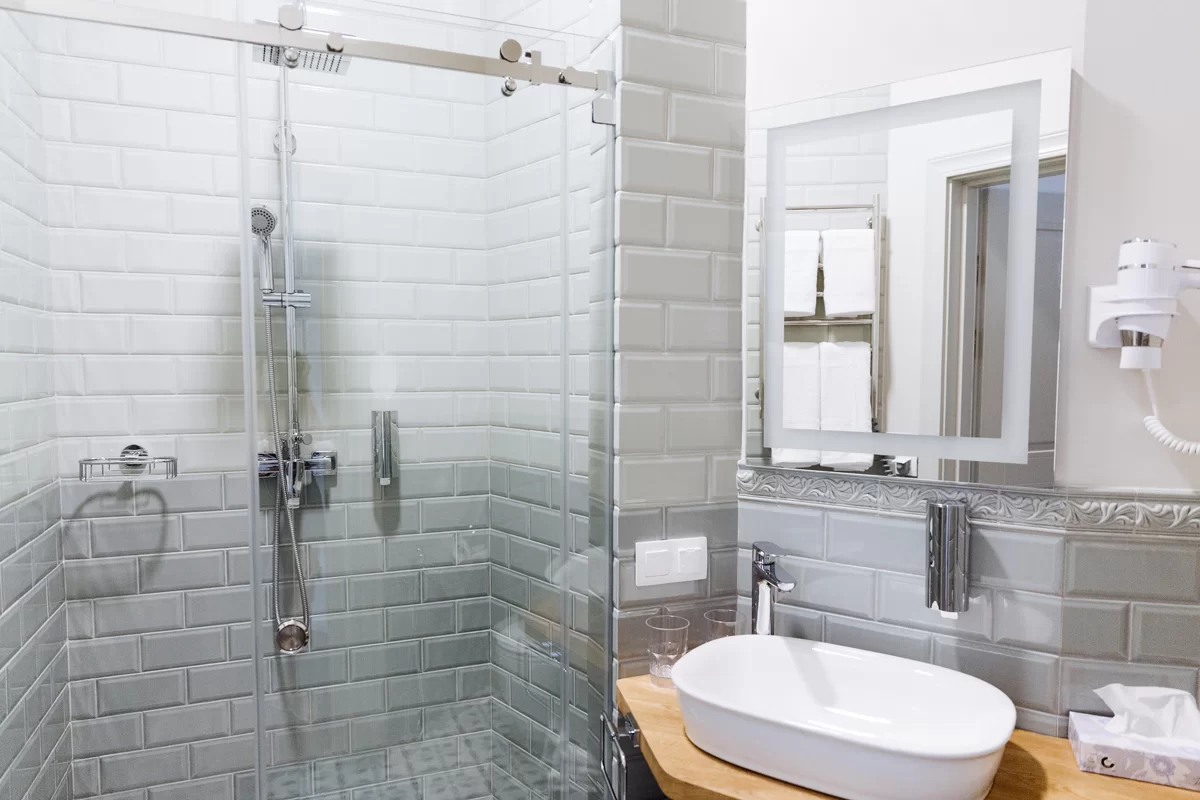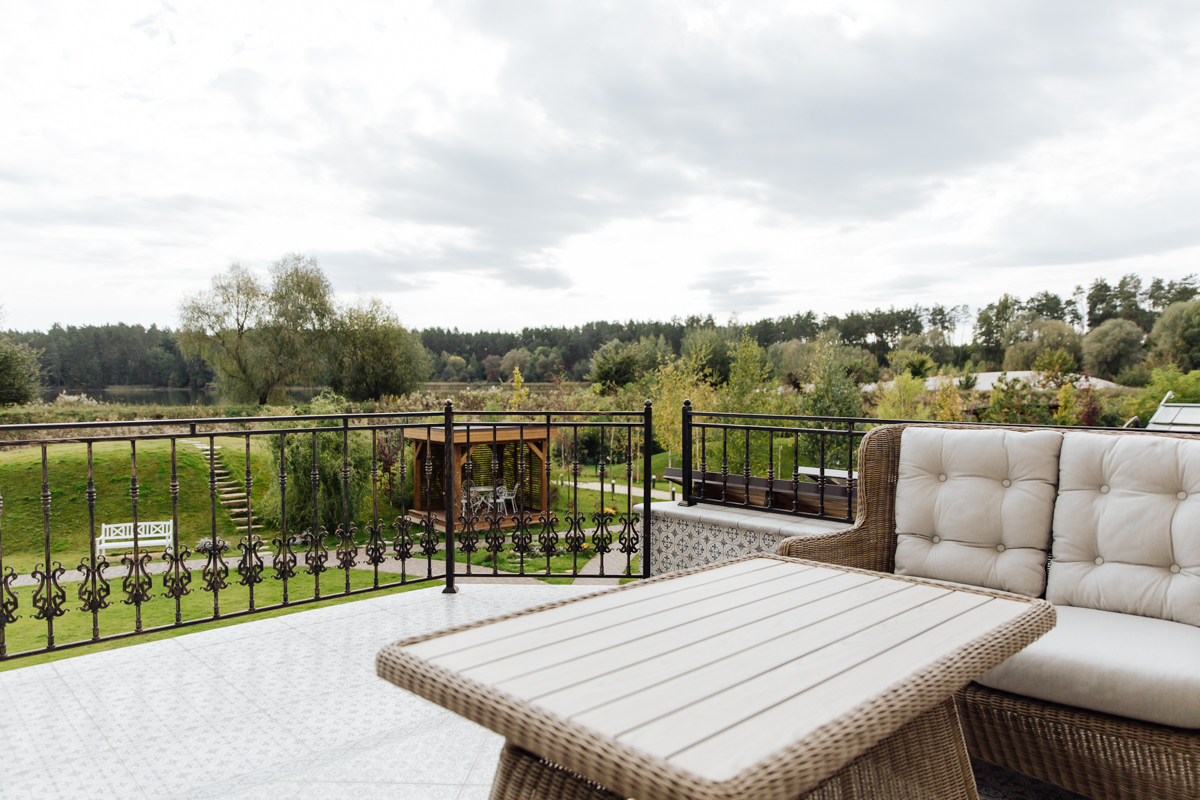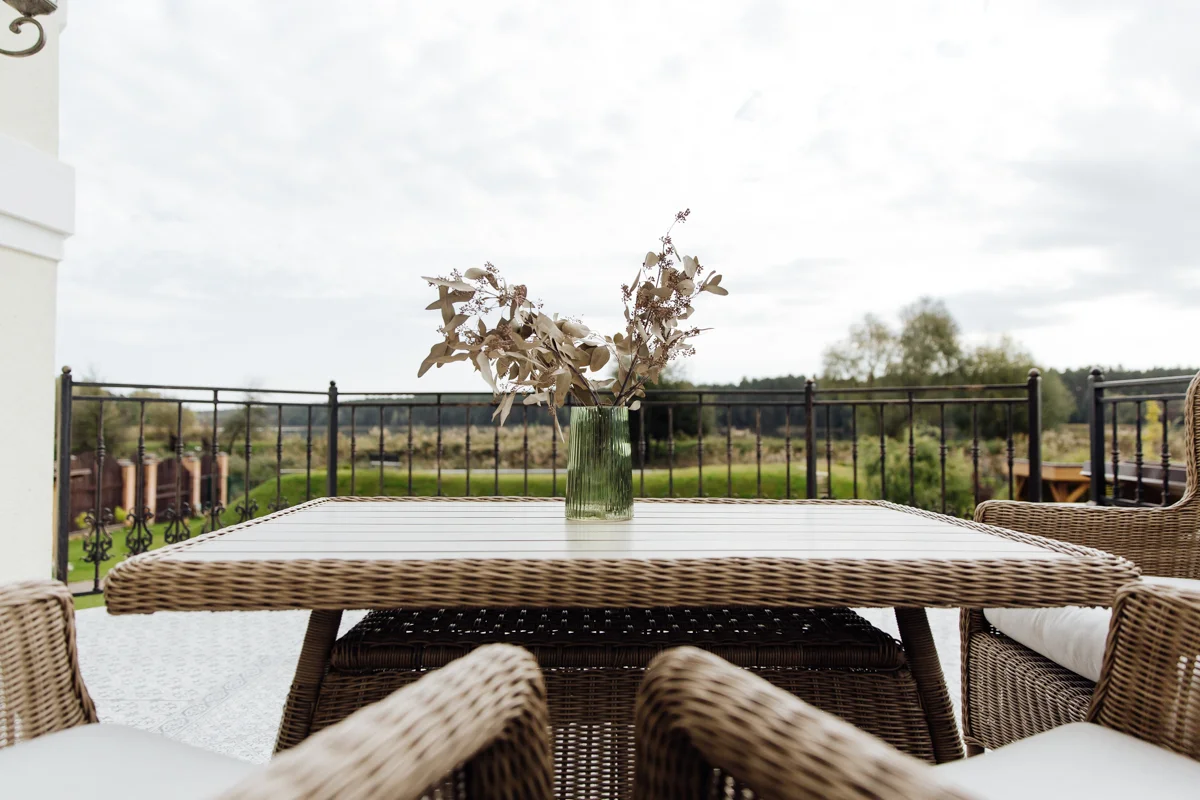 Two-room Suite
It is the largest room of Dacha – and one of the most beautiful, with panoramic windows and a terrace overlooking the lake. Actually, there are two rooms there: a bedroom with a large bed and a living room with a transformer sofa. If you want to come with a large family and you need another bed, we will place it. There are two bathrooms – to make you feel comfortable. Most of all, we love the fireplace in the living room – just imagine how cozy it will be to gather around it in late autumn or winter, watch the fire dance and read your favorite book.
Deluxe
This room on the third floor is special – with chic and, let's not be too modest, Bohemian aesthetics. This is all due to the snow-white bathtub installed right in the middle of the room, opposite the panoramic windows. You can lie looking at the lake, listen to the crackle of wood in the fireplace, if it's cold outside, and not rush anywhere. The room has a large double bed and enough space to put another small one. However, we think that this room is maximum for two people.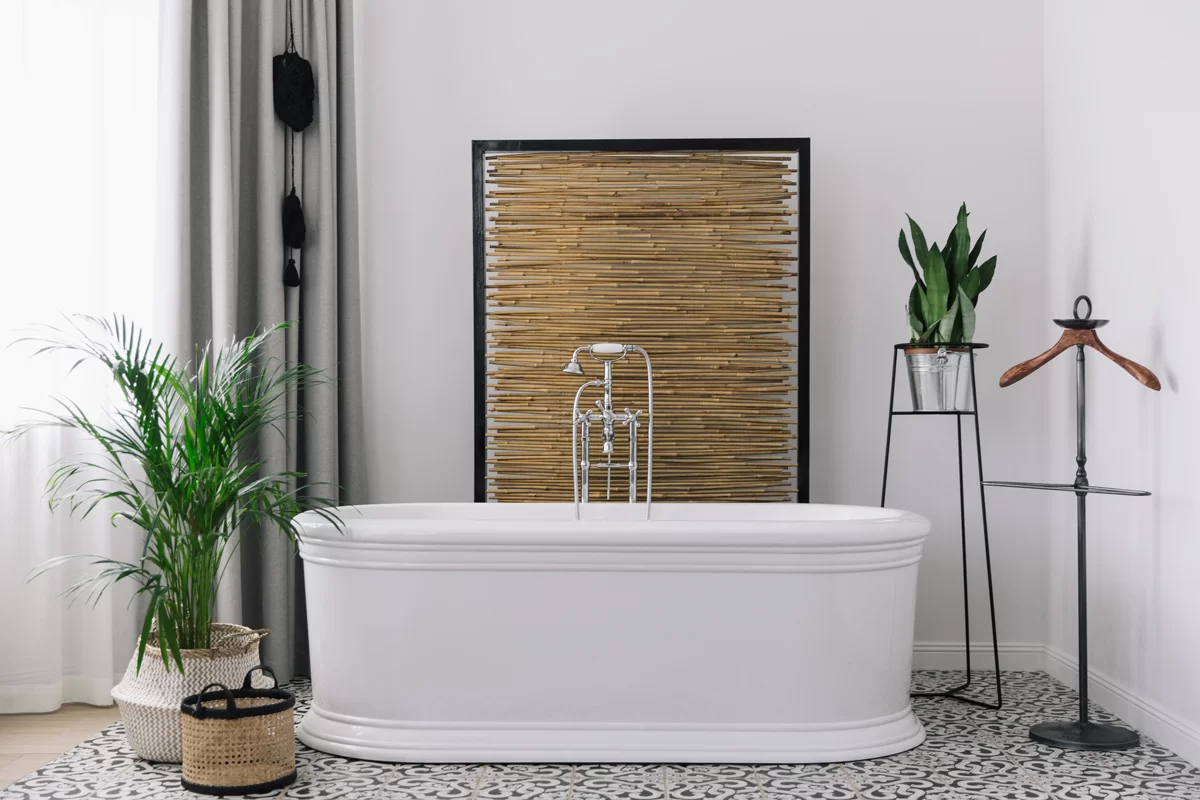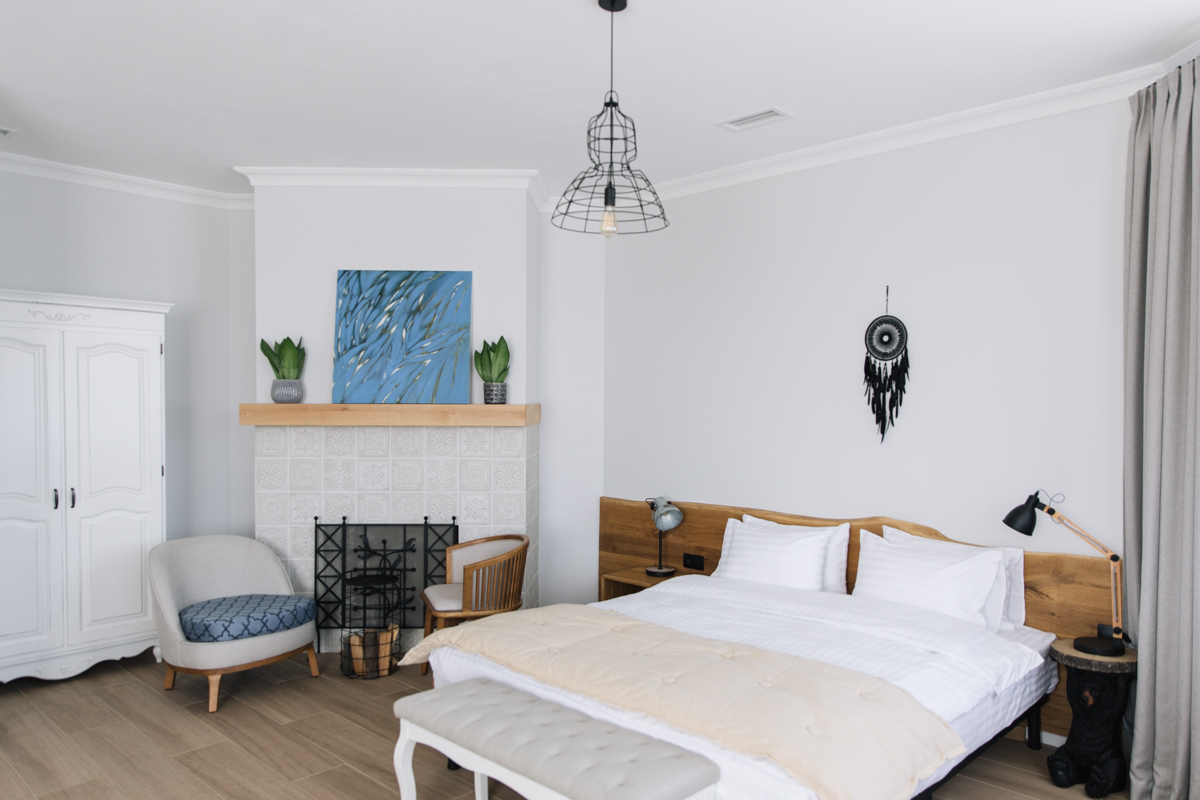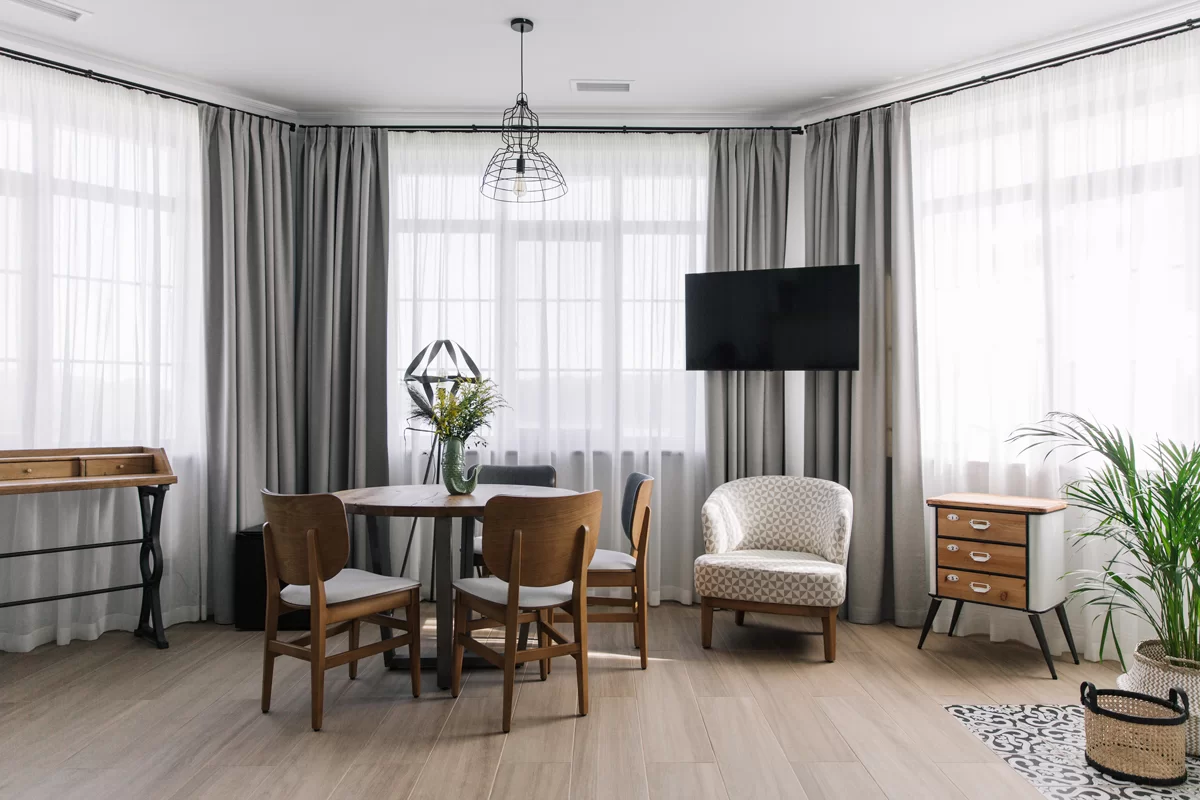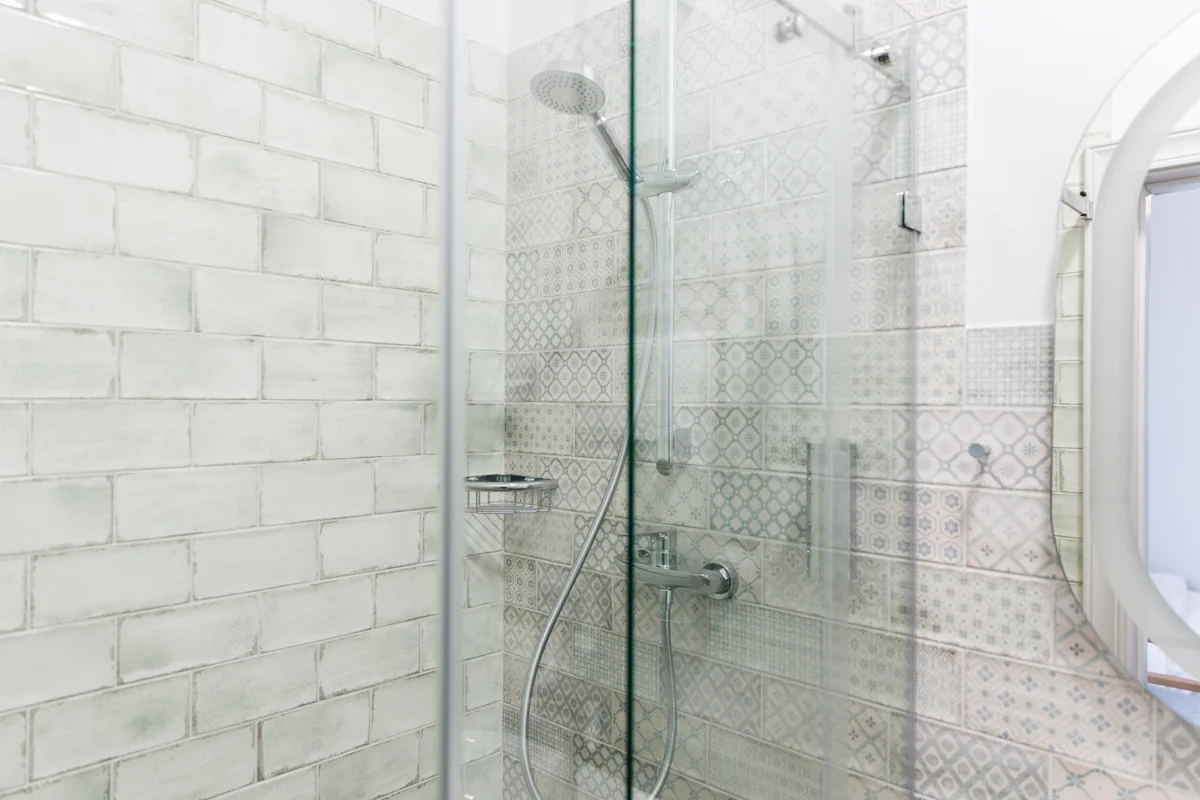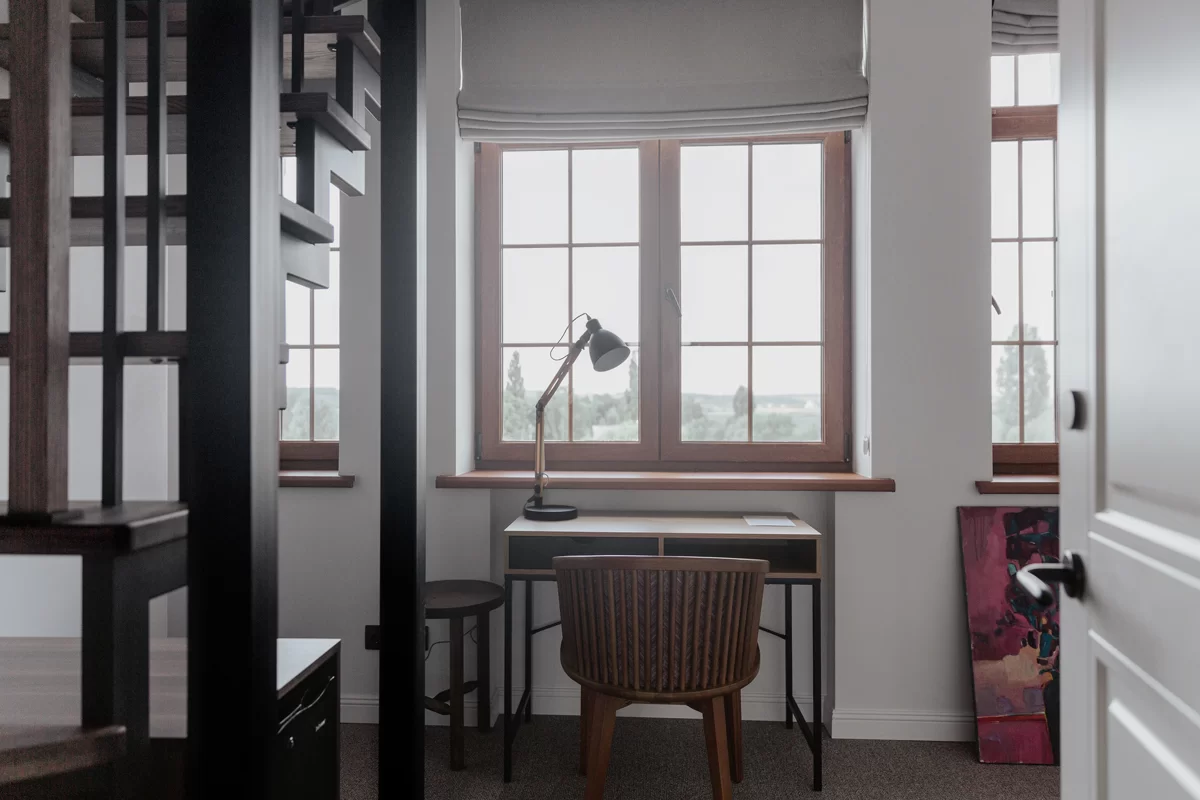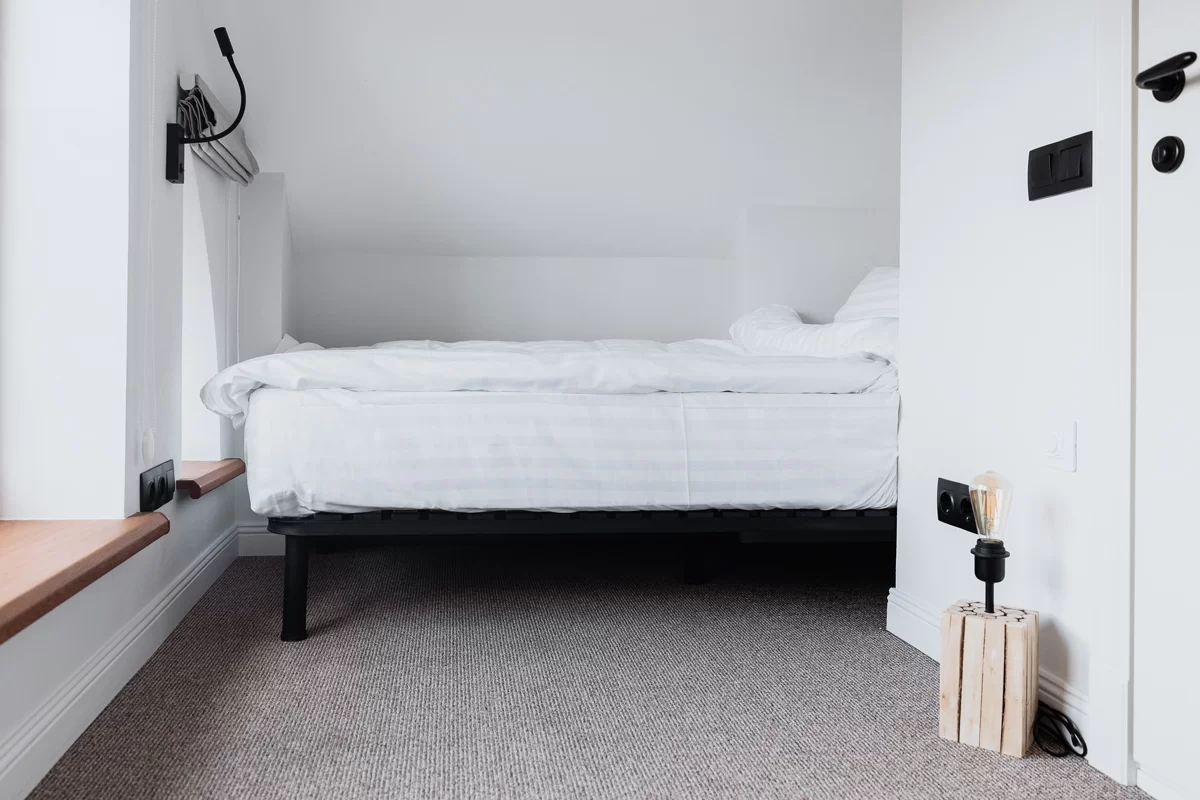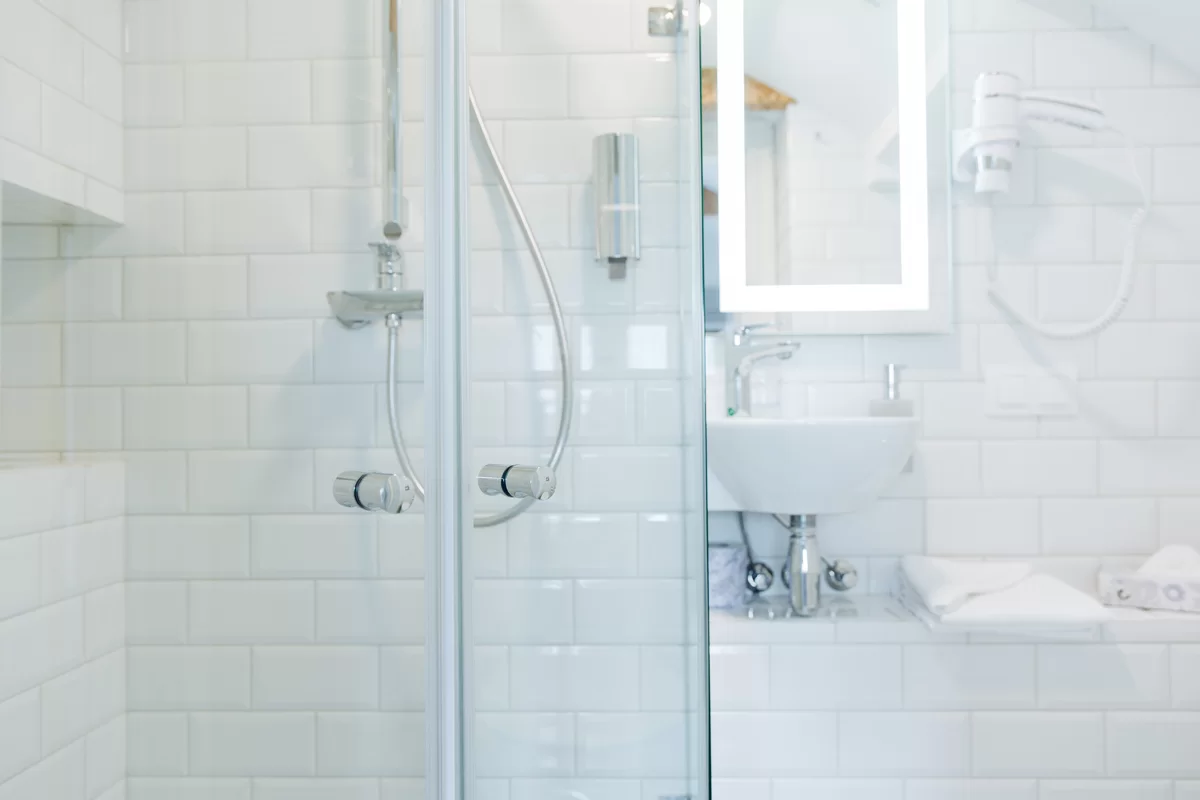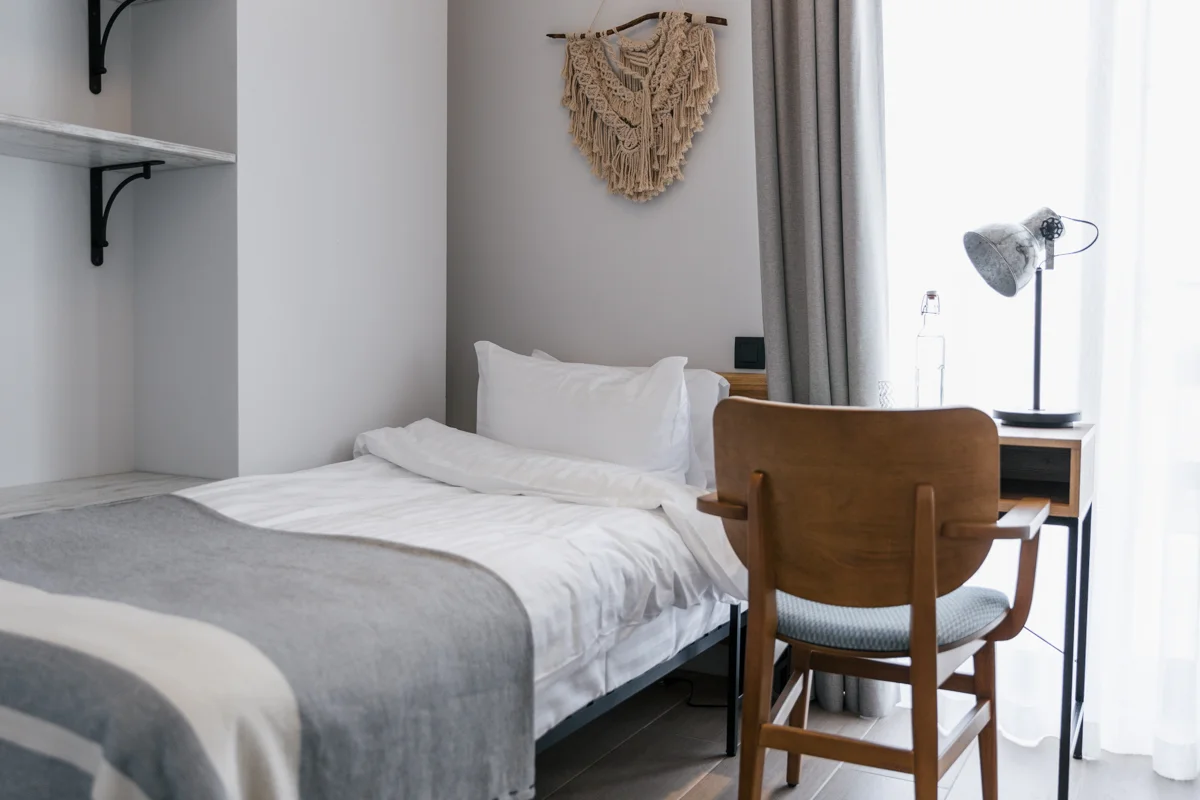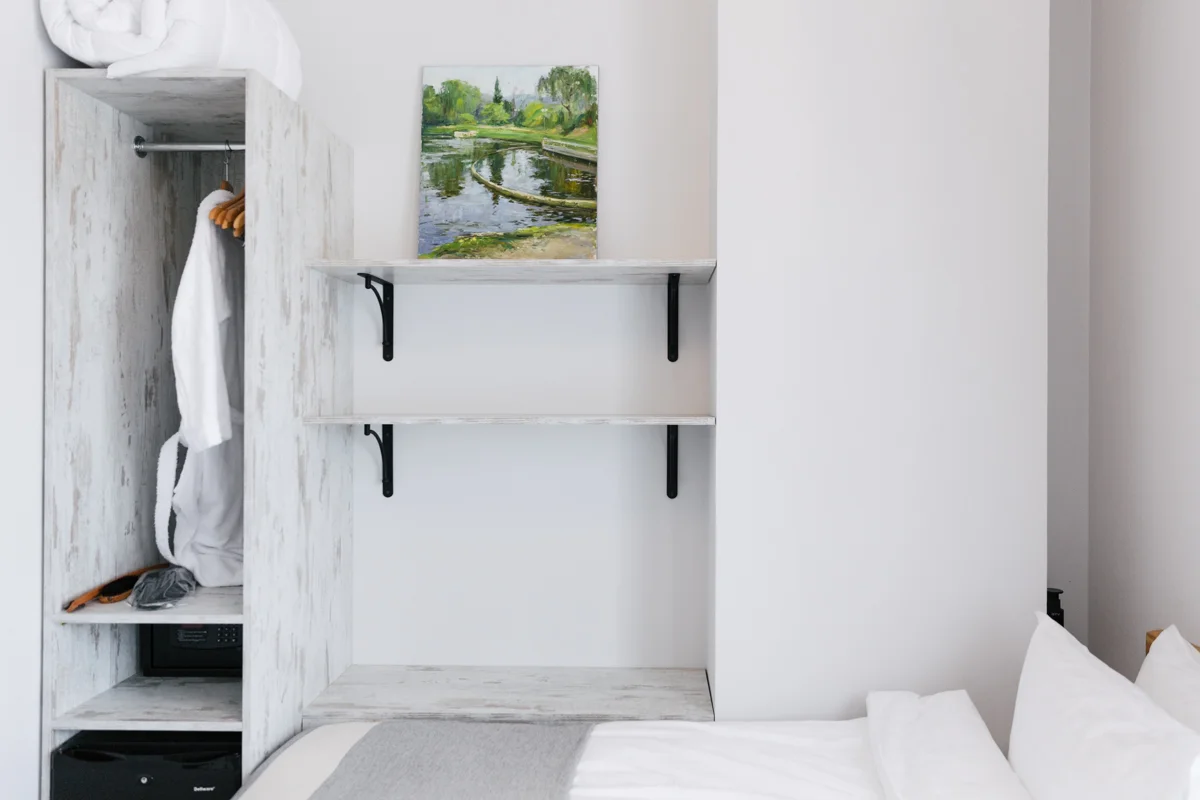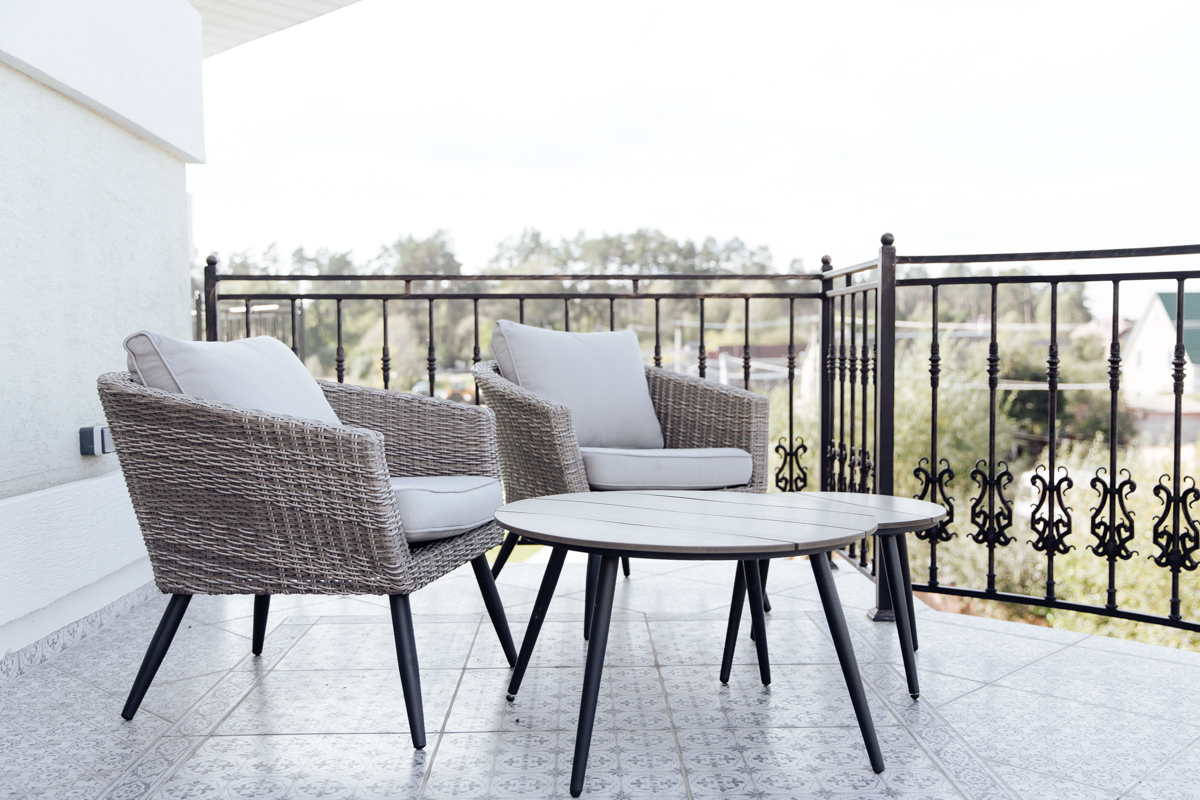 Single
Sometimes we really want to stay alone with our thoughts – or work so that no one can bother us. For such cases, we have two small rooms "for one person". One of them is located on the third floor, with a single bed and a spacious terrace. The room on the fourth floor is a two-level one: on the top, there is a bed, and on the bottom, there is a workplace and a chair that can be folded out if you change your mind at the last moment and decide not to come alone. It is a perfect place to lay low in Bobrytsia.